Used Cars for Sale Long Beach, CA

Whether you're looking for a place to live or a place for your next weekend getaway, Long Beach, CA, is the perfect place to go. Why? Because Long Beach, CA, has everything you need to make life more fun and exciting.
In Long Beach, you'll find everything from great retail shops to the friendliest communities in the area. Plus, it's home to beautiful beaches, along with fantastic attractions and events, that are perfect for the entire family. There's no shortage of fun things to do when you're living or visiting Long Beach.
There's something for everyone in Long Beach, CA. So, make sure you have a way to experience everything this waterfront town offers, and check out all the used cars for sale at Norm Reeves Ford Superstore Cerritos !
Used Cars for Sale near LB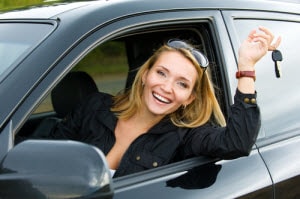 Getting started on the experience of finding the right used car near Long Beach can be exciting. You'll set out on a journey to find a vehicle that appeals to your style and needs, and having a used car dealership near Long Beach makes the experience so much easier! You can make a day of it and head over to see us to start checking out the different makes and models in our inventory. However, you can also save yourself the trip and the time by getting a head start and checking out the used cars for sale on our website. You'll be able to get a sense of your options, so your experience with us is streamlined!
Consider a Certified Pre-Owned Ford Model
We're also home to a variety of certified pre-owned Ford vehicles. These models go through a detailed 172-point inspection, and are restored to ensure you drive home in a car that's safe and dependable. These vehicles are also less than six years old and they can't have more than 80,000 miles to be considered for our certified inventory. On top of that, our certified pre-owned (CPO) Ford vehicles come with the following benefits for convenience and peace of mind:
Comprehensive Limited Warranty Coverage
Powertrain Limited Warranty Coverage
CARFAX Vehicle History Report™
24-Hour Roadside Assistance
Best of all, we'll be with you every step of the way to help find your perfect used car. If you have any questions, don't be afraid to ask! We'll be more than happy to provide the information and services you need to make your shopping experience easier and more enjoyable.
Friendly Staff & Experience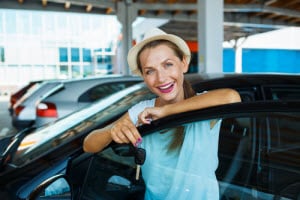 One of the most important factors at our used car dealership serving Long Beach drivers is our unparalleled customer service. We aim to make the experience of buying a used car fun, informational, and rewarding, as well as easy. When you make the trip over to begin exploring your options, you'll have an expert by you, ready to provide the details that you need to help you learn more about your options. Whether you're looking for a sedan, a hatchback, a crossover, or even a full-size SUV, our team members will point you in the right direction towards the vehicles that you actually want to learn about.
While browsing the selection, you'll come across a model that stops you in your tracks. If you're interested in learning more, we'll help you learn the best way possible: by putting you in the driver's seat. When you test drive a vehicle that you're interested in, you'll get to actually experience the vehicle and its abilities while taking in its style, comfort, and features. As you're making your way around the block, you'll be able to tell how you feel, and maybe even make up your mind.
Getting Your Used Car Financed
Our premier used cars for sale near Long Beach, CA, also include professional financing services to help you come up with the right deal to get you home in your new car. When you find your perfect used car, our finance experts will work with multiple lenders, so you get the best financing options for your lifestyle and budget. After coming up with the right deal that works for you, you'll be ready to sign, hit the road in your vehicle, and start taking it all in as you're navigating the roads of Long Beach on your way back home!
Expert Automotive Service & Routine Maintenance
As the proud owner of a stylish used car, you'll want to do everything within your power to keep the vehicle in great shape and lasting you throughout the many years and miles. One of the best ways for you to get your vehicle to continue to remain strong and efficient is to follow through on the manufacturer's recommended maintenance. This means keeping up with the necessary oil changes, tire rotations, and replacements over the years.
When it's time to get some automotive service , whether it's a simple replacement or a more complex repair, you can always count on us and our team of certified technicians in our service center. They're here to help you by ensuring that your vehicle gets the right service, so it can get back out on the road and perform at its absolute best!
Get Started on Shopping at Our Used Car Dealership
Now that you're a little more familiar with our used cars for sale and our services, you're ready to take the next step and get closer to finding your next car. You can easily get started by browsing our inventory online, or you can make the trip over to see us at Norm Reeves Ford Superstore Cerritos and start checking out your options up-close. We'll be here to help you learn as much as possible, so you can make a decision on a used car that's a perfect fit for you and your needs as a driver.
At Norm Reeves Ford Superstore Cerritos, we're happy to help drivers from Long Beach get a sense of their options so they can be confident in their choice. Drop by and see us to get started!