Ford Service near Los Angeles CA

Do you need to get the oil changed in your Fusion? Looking to have the brakes of your Ford Edge repaired? Has your check engine light come on in your F-150?
Whatever type of car service your Ford needs, our team here at Norm Reeves Ford Superstore can take of it for you. Next time you are looking for a Ford service center near Los Angeles, just bring your car by and let our team of highly trained technicians get to work on any auto repair or routine service your vehicle needs.
Ready to Perform Any Car Service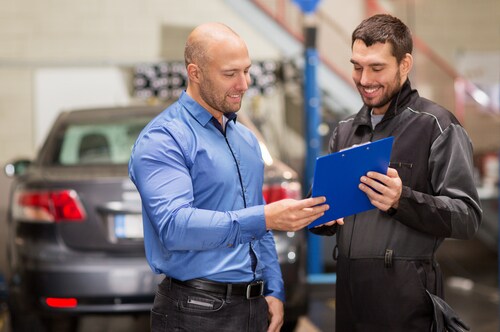 Keeping your Ford running at its best is the number one priority of our service center. By checking various systems, making sure fluid levels are good, and replacing worn parts, our factory-trained technicians can keep up with all the maintenance your Ford will need.
Receiving all these recommended services done by a professional who knows the ins and outs of your specific vehicle is essential to ensuring safe and efficient performance for years to come. After getting car service done at our dealership, you will feel confident driving your Ford knowing all the various systems are operating at their best as you travel around LA.
Having Car Trouble?
You may be cruising around the city, heading to the beach, or just driving to work and notice a warning light has appeared on your dashboard. To figure out why it has come on, and more importantly, how to fix whatever the issue is, you can bring your car into our service center.
With their extensive knowledge of Ford vehicles, our technicians will know exactly what to do to fix whatever the malfunction may be. Whether a part needs to be replaced or a leak fixed, they will inspect and repair your vehicle to get it back to running the way it should.
Ford Parts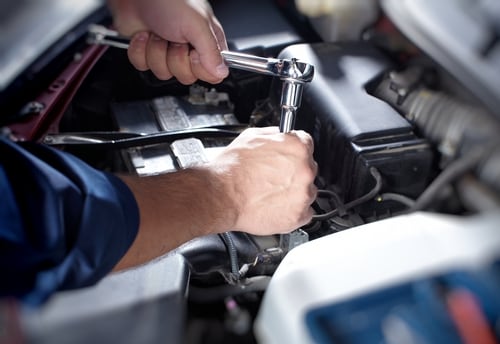 When it comes to replacing any worn fluids or parts, our technicians only use genuine OEM parts . Why do we do this? This is so your vehicle receives the exact parts it was originally built with whenever a replacement is needed.
This keeps your car performing just the way it did when you first drove it off the lot. Plus, you will know that it will seamlessly fit into your car and won't damage or reduce the performance of other systems or components.
These genuine OEM parts are also made of durable, long-lasting material. This ensures once you get a new part, you won't need to replace it again for a while. Next time your Ford needs an oil change, new battery, or the brake pads replaced, bring your car by our service center to get the high-quality parts your car deserves!
Schedule Your Next Car Service Today
Book an appointment now to have your Ford serviced with us here at Norm Reeves Ford Superstore! Our team is ready to help with any maintenance care or auto repair your Ford needs. Then, once we are done, you can head back out on the streets of LA with your Ford performing smoothly, safely, and efficiently!