Ford Explorer Cargo Space

If you want more space in your vehicle to transport more people or things, an SUV can be a great choice. These vehicles are spacious and designed to hold more passengers or items that you need to complete a road trip and get to your destinations with the supplies you want.
A vehicle like the Ford Explorer can be a great choice for drivers who want to have this quality in their vehicle. Here at Norm Reeves Ford Superstore, we're taking a closer look at Ford Explorer cargo space and other aspects of the interior and storage that can be helpful on the roads of Buena Park, Long Beach, and Orange County, CA.
Ford Explorer Cargo Space: All Seating Upright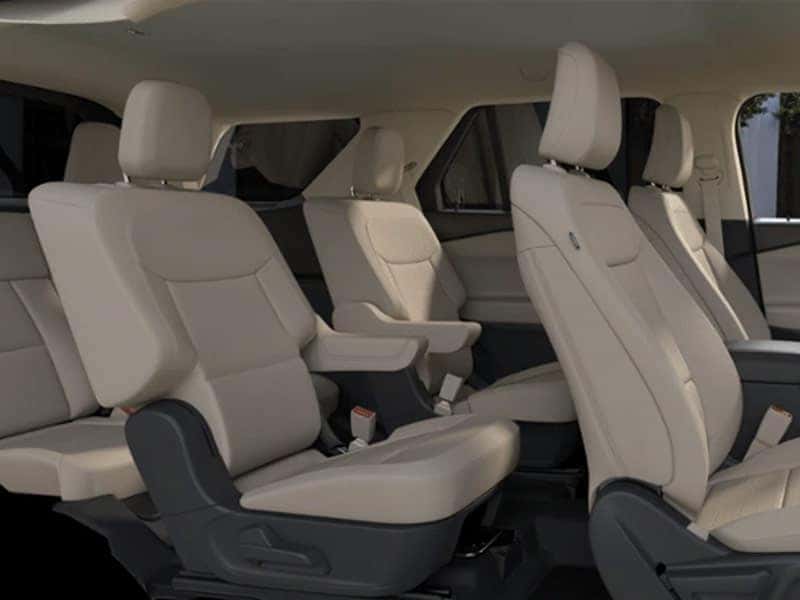 The 2023 Ford Explorer comes with seating for seven passengers. For some drivers and their families, this seating capacity is required for travel.
This still leaves you with 18.2 cubic feet of cargo volume, plenty of room to load up groceries or small luggage for a brief overnight stay.
Ford Explorer Cargo Space: Maximum Volume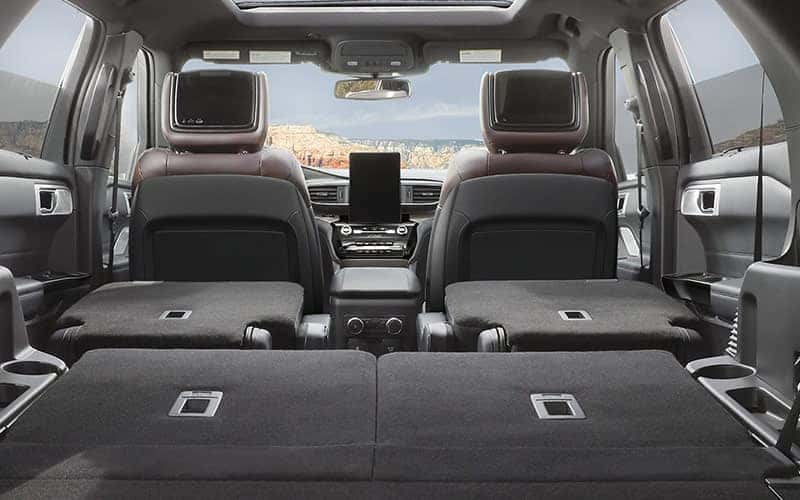 Another feature of the Ford Explorer is the ability to fold down the second- and third-row seating. When you do this, you can maximize the amount of cargo space you have and open up the cabin more for larger items.
When you fold down the third row of seating, you get 47.9 cubic feet. When you fold both the second and third rows, you reach a maximum of 87.8 cubic feet of cargo volume.
This amount of space can allow you to add more to your vehicle. This can help you pack up for a longer road trip and get more items into your vehicle. You can also hold larger equipment if needed to help you achieve more at your job.
Ford Explorer: Cargo Accessories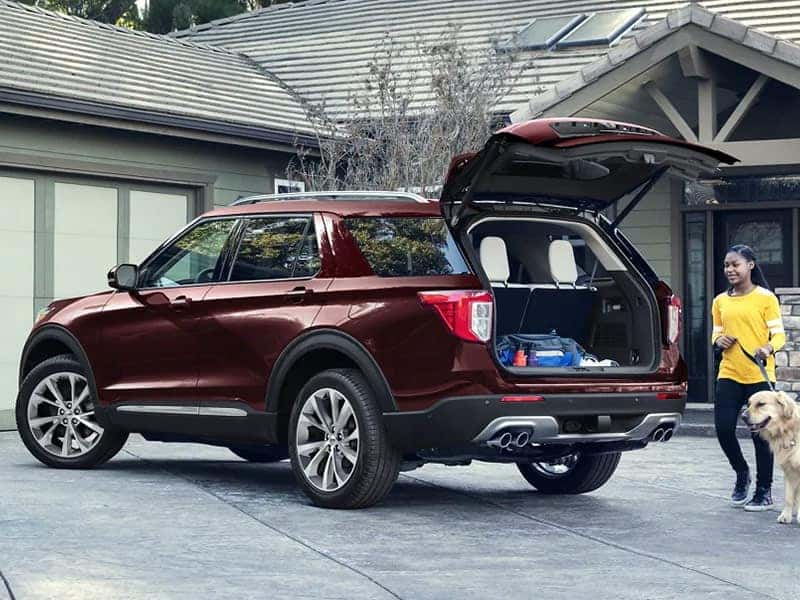 In addition to the cargo space you can get in the Ford Explorer, there are also some cargo accessories that you can add to help with cargo organization and maximizing the space you get.
For example, you can get cargo covers that provide more security for the items in this cargo space. The envelope style cargo net can help you stow items securely and prevent them from moving around or falling over. You can also get cargo area floor liners that can better secure items and be removed from the vehicle for easy cleaning if you're loading up equipment.
You can browse the various Ford Explorer accessories for your cargo area and more online and decide what you want to add to enhance your experience on the road.
Come See the Ford Explorer Today
Now that you know more about the Ford Explorer cargo space you get, and how you can maximize it depending on your needs and the type of travel in Buena Park, Long Beach, and Orange County, California, come see the Ford Explorer up close. Here at Norm Reeves Ford Superstore, we can give you an up-close look at this SUV and make it your own.
Contact our dealership to learn more, or come visit us to see it for yourself and take the Ford Explorer for a test drive.