2020 Ford Escape vs Chevy Equinox

If you're looking for a new compact SUV, two of the most popular models are the 2020 Ford Escape and 2020 Chevy Equinox.
Which one is better for the driving you'll be doing around Buena Park, Long Beach, and Orange County, California? Our Norm Reeves Ford Superstore team compared the space, safety features, and performance of the Ford Escape vs. Chevy Equinox below to find out.
Escape vs Equinox: Interior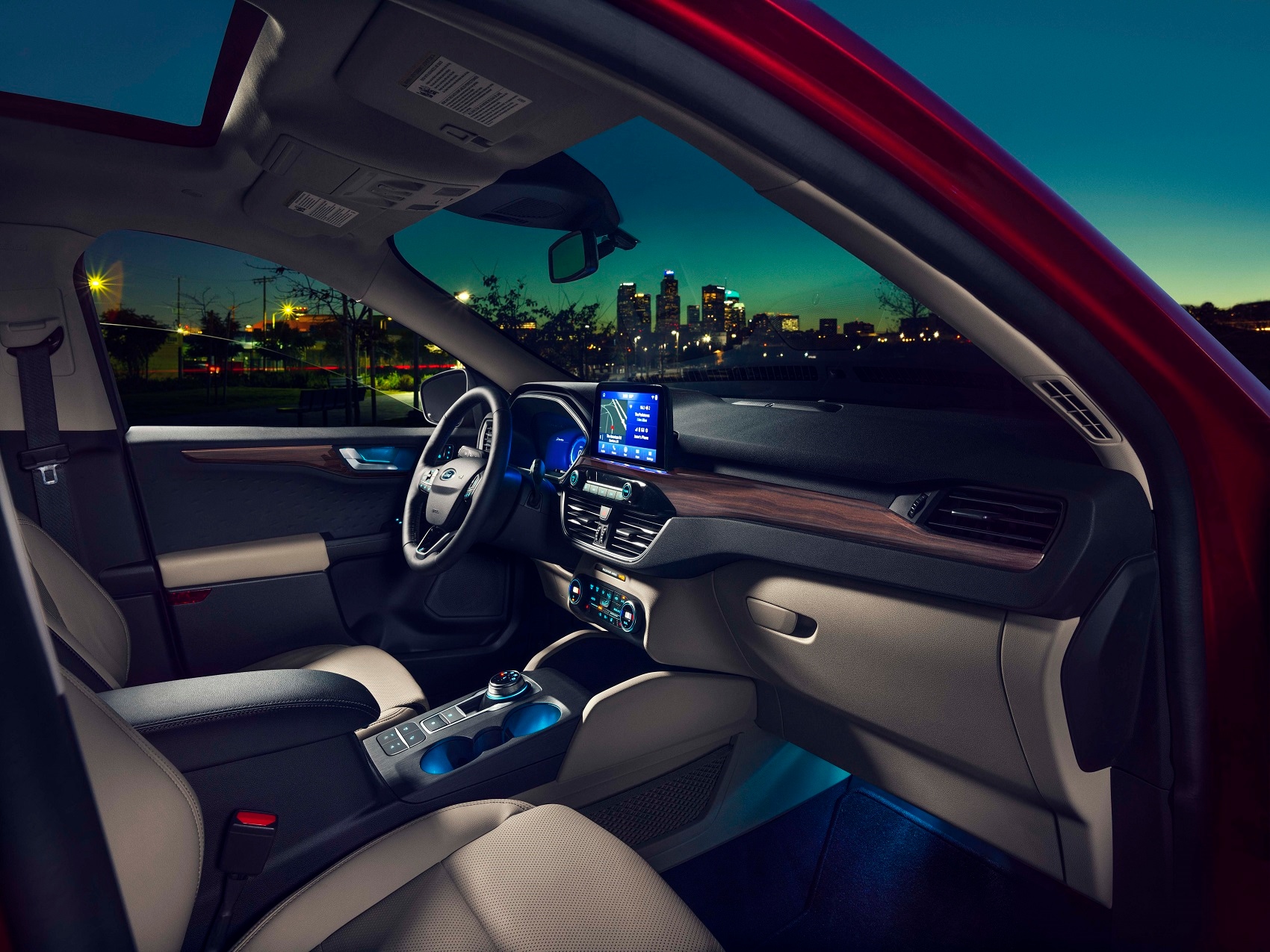 Let's first take a look at the space each SUV provides inside their cabins. While each has five seats, the Ford Escape has a slight edge in passenger volume. The extra seating space is noticed when you sit inside the 2020 Escape and see all the room you have to stretch out your legs.
In the front row of the Ford Escape there's 42.4 inches of legroom, while the rear passengers enjoy 40.7 inches of legroom. The Chevy Equinox is a little more compact with 40.9 inches of legroom in the front, and 39.9 inches of legroom in the back.
You also have up to 37.5 cubic feet of cargo space behind the seats of the Escape. Then when you need more room to carry cargo, fold down the rear seats and use 65.4 cubic feet of interior volume for all your supplies and gear.
It'll be a little trickier to pack up the 2020 Equinox for a road trip or when you're transporting larger items, since it only has 29.9 cubic feet of cargo space in the back, and a maximum of 63.9 cubic feet of cargo space when the seats are folded.
Safety Features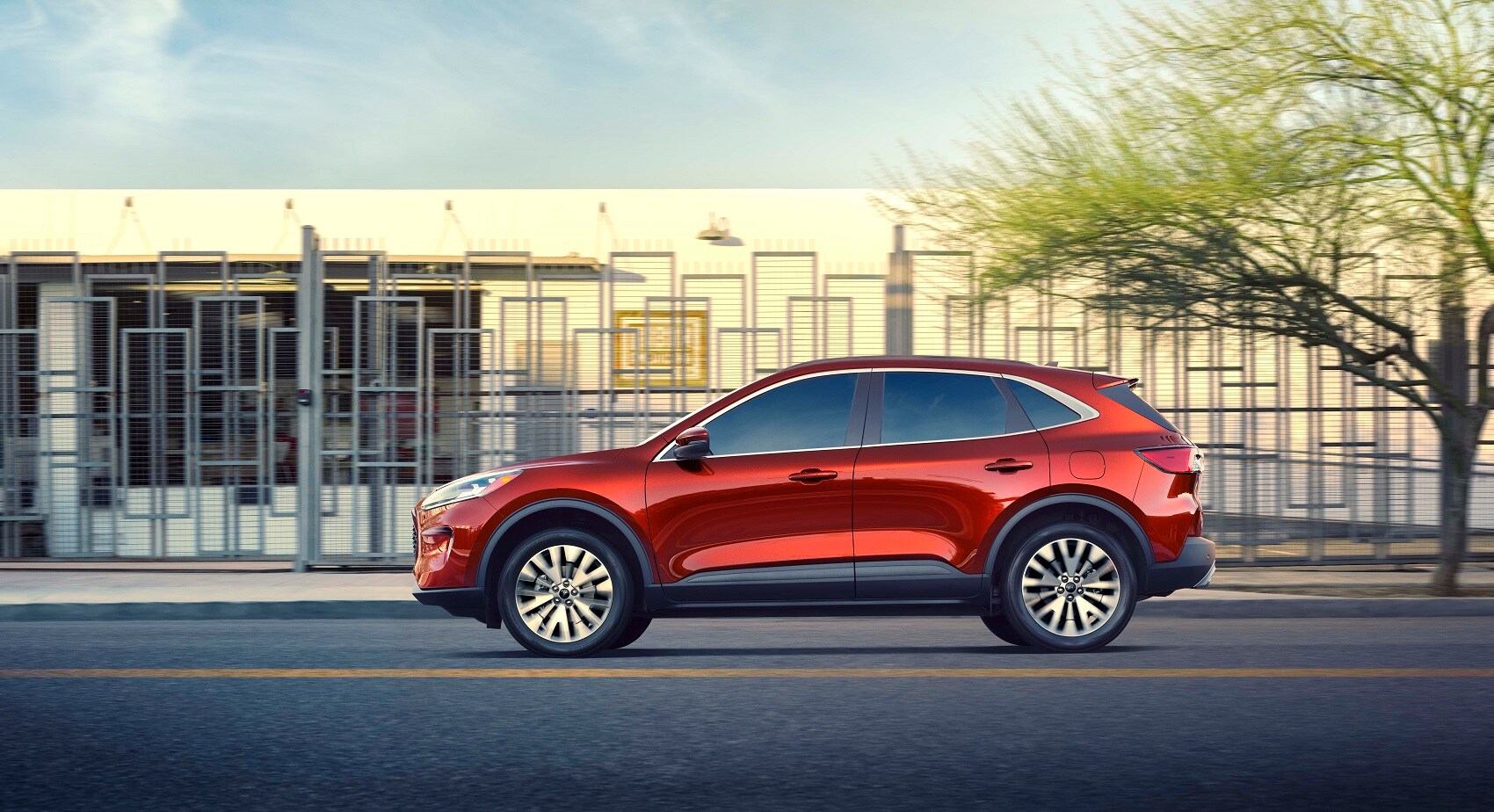 With both SUVs, you'll have a variety of assistive technologies that can help you safely navigate the roads. This includes systems that can automatically apply the brakes if someone walks out in front of your path, or another feature to stop you from drifting outside your lane.
The 2020 Ford Escape comes with even more standard safety features, though, which includes the Blind Spot Information System with Cross-Traffic Alert. This allows the 2020 Escape to alert you if there's an oncoming car when you're trying to change lanes or back up out of a parking spot.
The Escape also has a feature not offered in any trim level of the Equinox. That's the available Active Park Assist 2.0. This system will make parallel parking along the street easier, since it'll control the steering, shifting, braking, and accelerating to safely fit into the space.
The Performance of the Ford Escape vs Chevy Equinox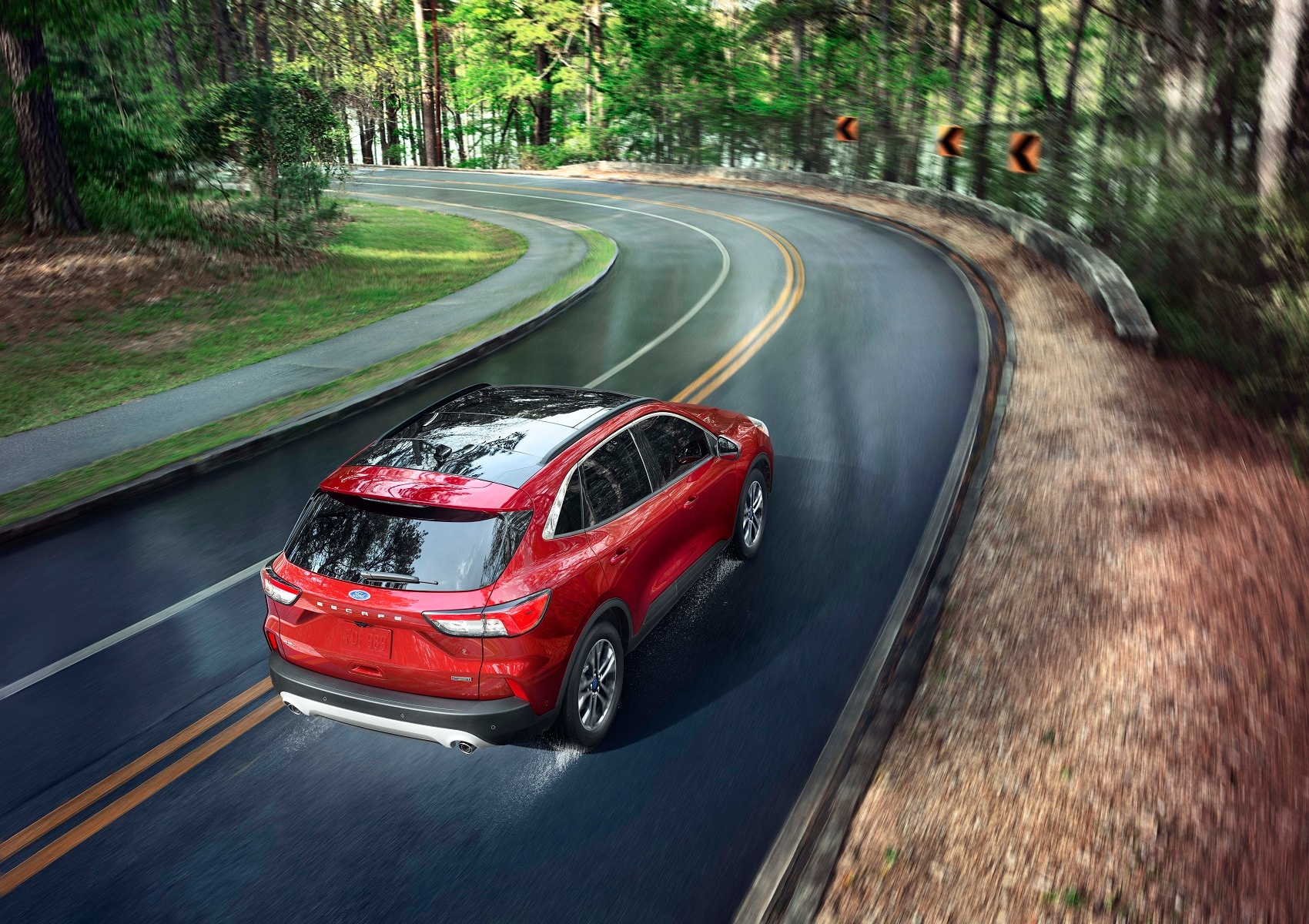 Both SUVs give you a comparable driving experience, since they offer a lot of similarities in terms of performance. They each come standard with a 1.5L 4-cylinder engine. The Ford Escape comes with smoother acceleration, thanks to its 8-speed automatic transmission, compared to the standard 6-speed automatic transmission found in the 2020 Equinox.
They also each have a more powerful 2.0L 4-cylinder engine available to you. With this, you can tow up to 3,500 pounds with either SUV. The main difference in performance is how well they each conserve fuel.
While the 2020 Chevy Equinox gets 26 city/31 highway MPG, the Ford Escape uses less fuel wherever you're driving as it gets 27 city/33 highway MPG.
Want to Learn More About the 2020 Escape?
As you can see, the 2020 Ford Escape is a spacious, high-tech, and fuel-efficient SUV ideal for drivers in Buena Park, Long Beach, and Orange County, CA. If you're ready to get yourself that new SUV you want, stop on by Norm Reeves Ford Superstore to check out our inventory of the Ford Escape.