Ford Dealer near Wilmington, CA

Located next to Long Beach, the neighborhood of Wilmington is a quiet area with much to offer. Wilmington is home to six different parks, like Banning Park and Wilmington Town Square Park, that provide plenty of enjoyment for local families. The area is also home to the Banning Museum, a prior residence built in 1864 which remains as a great example of Greek Revival Architecture.
Another popular place to visit is the Drum Barracks Civil War Museum, which is also home to the beautiful Drum Barracks Park. Opened recently in December 2013, the creation of this facility was part of the Los Angeles 50 Parks Initiative.
Whether you're the kind of person who likes to stay close to home or one who enjoys traveling far and wide, it's important that you have a quality vehicle in at hand. Norm Reeves Ford Superstore Cerritos is known as the best Wilmington Ford dealer, and it's all because of our great selection and service.
One visit to our dealership, and you'll realize how large our selection of new, pre-owned, and certified pre-owned vehicles really is. For example, if you're looking for a small family car, you can't go wrong with the Ford Fiesta four-door sedan.
With a starting price of less than $16,000, this great car is powered by a 1.6L 4-cylinder engine with plenty of energy and achieves a fuel economy of 27 miles per gallon in the city and 38 on the highway. Plus, you'll get a host of great features, ranging from Bluetooth connectivity and bucket seats to power door locks and a frosty air conditioning.
Or, if you're looking for something a bit larger, the Ford Escape offers a huge amount of cabin and storage space, has a nice fuel economy rating of 22 miles per gallon in the city and 31 on the highway, and it's stocked with extras like a backup camera, rear spoiler, and keyless entry.
Norm Reeves Ford Superstore Cerritos Customer Service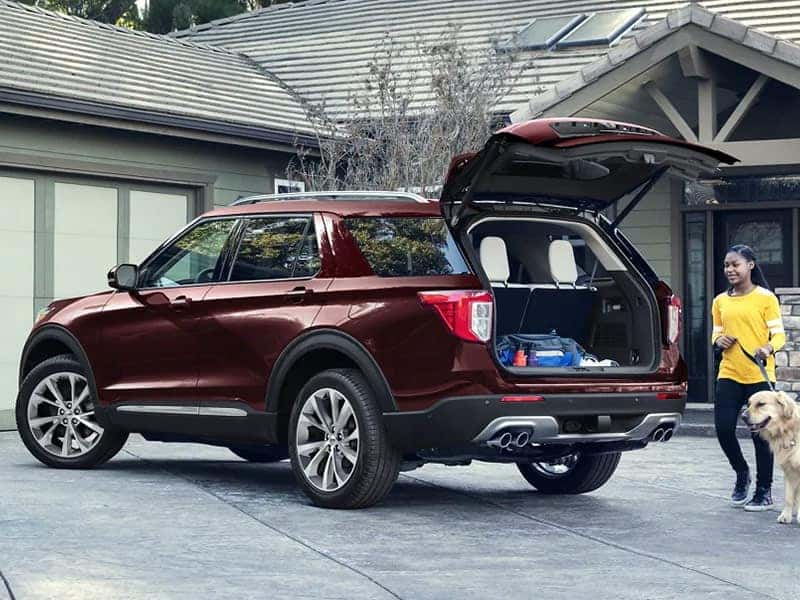 Having a great selection is only one way that Norm Reeves Ford Superstore Cerritos has proven itself to be the best Wilmington Ford dealer in the area. We also offer fantastic service, thanks to our friendly and knowledgeable staff.
Whether you're buying your first vehicle or your tenth, the staff will speed you through the car-buying process as painlessly as possible, answering any and all questions you might have along the way.
And if you want to get a leg up before coming to our facility, visit our website and take a look around. You can apply for credit, contact customer service through email, schedule a test drive, or simply check out our inventory.
Driving Directions to Norm Reeves Ford Superstore Cerritos from Wilmington, CA
Now that you know what makes a great Wilmington Ford dealer, isn't it time that you checked out our facility?
To get here from the center of Wilmington, start off by heading north on N Marine Ave. toward W L St. for 0.4 miles, and take the third right onto CA-1 S/E Pacific Coast Hwy. Drive for 3.3 miles, take a slight right to merge onto I-710 N toward Pasadena, and travel another 5.8 miles. Get off at the Artesia Blvd/ CA-91 exit toward Riverside, go 0.8 miles, then merge onto CA-91 E for 4.6 miles. From there, take the I-605 N/I-605 S exit, keep right at the fork, and merge onto the I-605 S freeway. Only one mile later, get off at the South St. exit, make a right, and go 0.1 mile. Finally, take the first right onto Studebaker Rd., and after another 0.1 miles, you'll find Norm Reeves Ford Superstore Cerritos on the right at 18900 Studebaker Rd.