2021 Ford Bronco vs Toyota 4Runner

Are you constantly looking for your next adventure around Buena Park and Long Beach? Do you wonder where you can travel to next beyond Orange County? Wherever you choose to go, you will need a vehicle capable of taking you there.
That is exactly what you will get with the 2021 Ford Bronco and 2021 Toyota 4Runner. Which of these highly capable, exciting vehicles is best for you? Our Norm Reeves Ford Superstore Cerritos team is here to help, and that starts with taking a closer look at the Ford Bronco vs. Toyota 4Runner.
Off-Roading Performance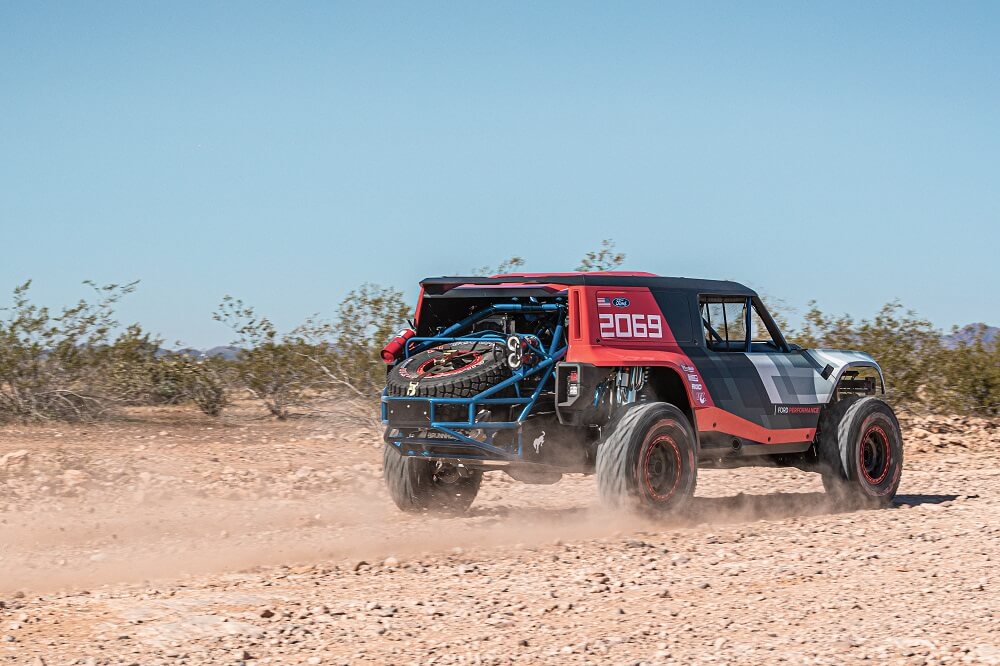 Both of these vehicles are engineered to take you wherever you'd like to go. You can drive up trails along the mountainside or cruise along the sandy shores of the Pacific. We could go on and on about the systems that each model is equipped with. These systems allow them to drive over sand, mud, rocks, snow, and much more. As you can see, the Bronco and 4Runner can tackle all types of terrain and weather conditions with ease.
The main difference in your off-roading adventures between the Bronco vs. 4Runner comes down to the ride quality each vehicle provides you. The 2021 Ford Bronco has some exclusive features that add more comfort and confidence when driving off-road. This includes available features, such as:
Trail Control™
Trail turn assist
Trail 1-Pedal Drive
Thanks to these features, you can just sit back and fully enjoy your time climbing over rocks, cruising along the beach, and wherever else you plan on adventuring around in your Ford Bronco !
More Thrills While Driving
Whether you are just cruising around the town, heading to the beach, or embarking on your next excursion, you can also take off the doors and roof of the Ford Bronco. This will give you more excitement as you drive around enjoying that California sunshine and refreshing ocean breeze!
Unfortunately, the doors and roof can't be removed on the Toyota 4Runner. Even though you can open the windows, you won't be able to have a full, open-air experience driving in this vehicle.
Bronco vs 4Runner: Powertrain Options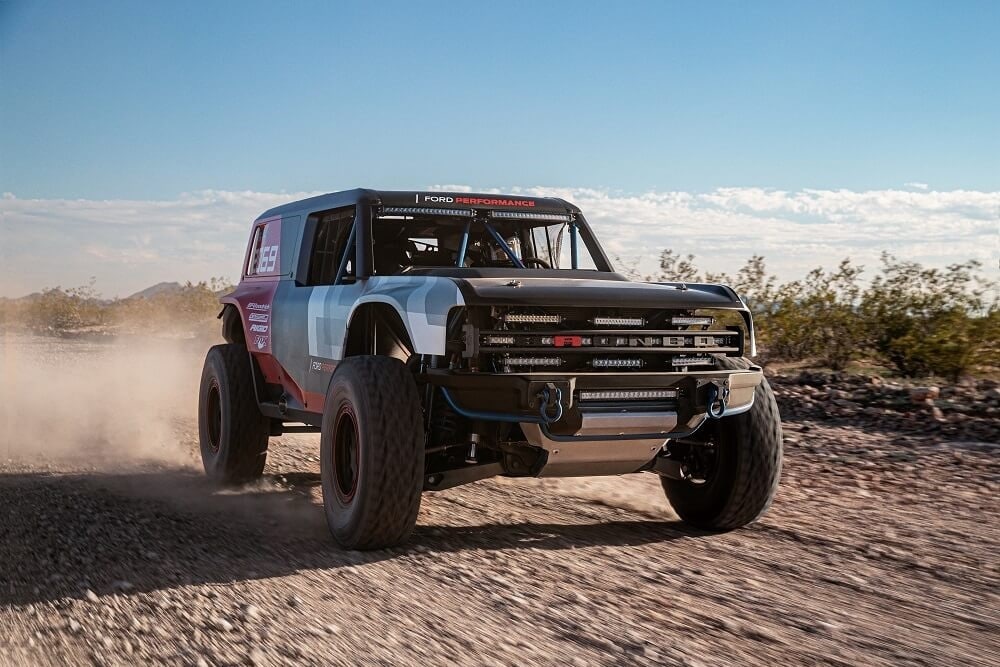 With the Ford Bronco, you will have a few options when it comes to configuring your SUV. There are two EcoBoost® engines to select between with the 2021 Bronco: a standard 4-cylinder and available V6. The standard engine is able to deliver 270 horsepower and 310 lb-ft of torque.
The base engine comes with a class-exclusive 7-speed manual transmission, which provides great performance when out on the trails thanks to its unique crawl ratio. It can also be paired with the available 10-speed automatic transmission, which seamlessly delivers power to the wheels.
This automatic transmission can also be mated to the available V6 engine, which generates 310 horsepower and 400 lb-ft of torque. The 2021 Toyota 4Runner has just one engine option, and that is its 4.0L V6 engine. This creates 270 horsepower and 278 lb-ft of torque and is paired with a 5-speed automatic transmission.
Discover What Else Awaits in the 2021 Bronco
Seeing the Ford Bronco vs. Toyota 4Runner side by side shows just how powerful and capable the 2021 Bronco really is. With this Ford SUV , you can enjoy a confident driving experience wherever you go. Not to mention, you'll have a thrilling ride while driving around Buena Park, Orange County, and Long Beach with the doors and roof off!
Come learn more about the 2021 Ford Bronco today and visit us at Norm Reeves Ford Superstore Cerritos!