DARE TO COMPARE
Ford Bronco vs. Land Rover Defender


At a Glance: Bronco vs. Defender
Choosing the right sporty and stylish compact SUV for your trips around Buena Park, Long Beach, and Orange County, can be an exciting endeavor. This is especially true if you're choosing between the 2022 Ford Bronco vs. 2023 Land Rover Defender. Both of these vehicles offer quite a lot to their respective drivers, but once you have noticed the differences, the decision will be easier to make.
At Norm Reeves Ford Superstore, we're here to help you along the way. This Ford Bronco vs. Land Rover Defender comparison will compare these two vehicles to show their similarities and differences, so you can decide which one is right for you!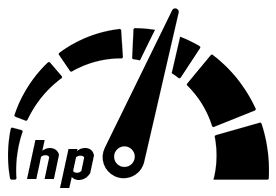 HORSEPOWER
Bronco vs. Defender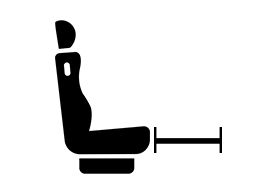 FRONT LEGROOM
Bronco vs. Defender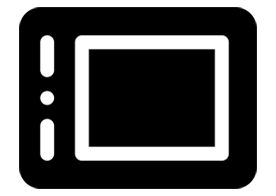 TOUCHSCREEN SIZE
Bronco vs. Defender
Which is the Right SUV for You?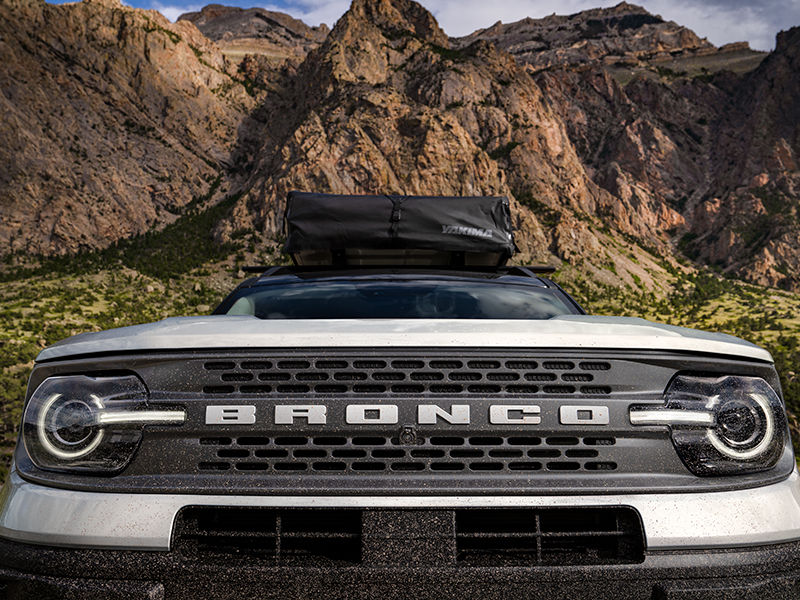 Performance
When you think of Ford and Land Rover, power is one of the first things to come to mind. You want to feel the engine beneath your feet and take on the highway with gusto. That's why you're interested in these two models. So, which one will you be powering up at the start of each day?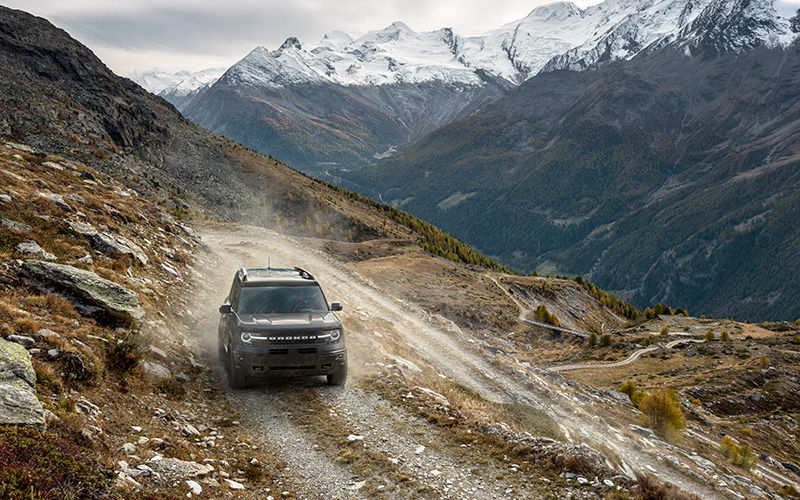 Powerfully Innovative
Both the Bronco and the Defender come outfitted with respective turbocharged engines, which allow the vehicles to achieve their peak performance while factoring in optimal efficiency. The Bronco includes a 2.3L EcoBoost® 4-cylinder engine while the Defender has a 2.0L 4-cylinder engine.
When it comes to pure power, both models are pretty impressive and easily surpass the 265-horsepower mark, but which one is the best? With their base trims, you can expect the following maximum output:
Ford Bronco: 300 horsepower
Land Rover Defender: 296 horsepower
However, power isn't everything. You'll also want to take a look at their torque outputs. The Bronco leads significantly with an output of up to 325 lb-ft of torque with the standard engine. The Defender trails behind with just 295 lb-ft of torque.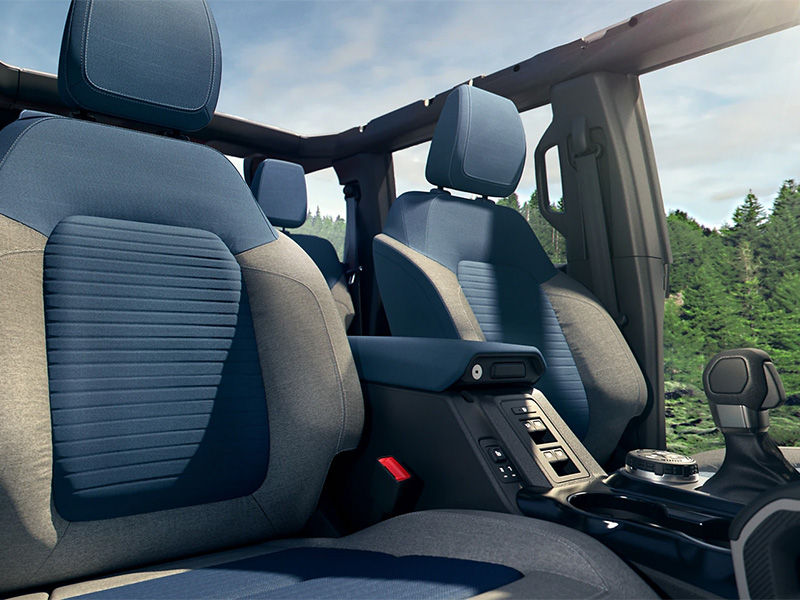 Interior
Don't let the compact size of these SUVs fool you. Both models offer ample cabin space for you and your passengers to relax in. For instance, both models have room for five passengers and two rows of seating.  Whether you're on a long road trip or just carpooling to happy hour, spacious cabins can come in handy.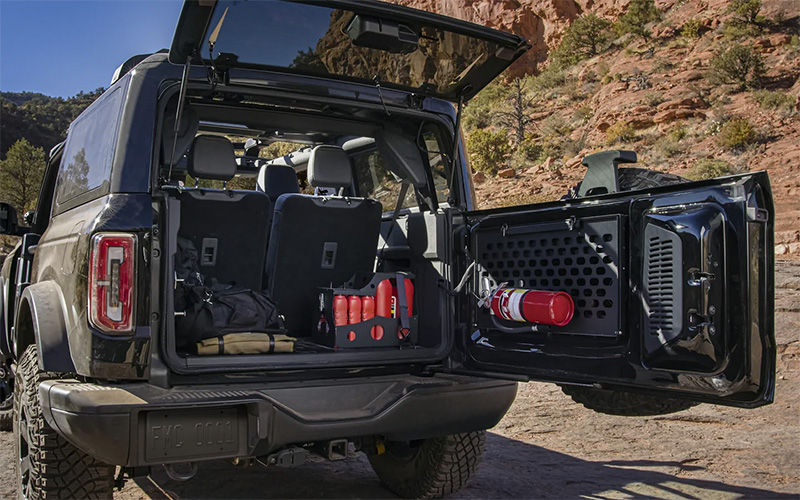 Make Room for Adventure
From family vacations to work trips, your car sees a lot of passengers come and go. You'll want to make sure you have an SUV that's prepared for everyone. See for yourself which model is best with these dimensions:
| | BRONCO DIMENSIONS | DEFENDER DIMENSIONS |
| --- | --- | --- |
| FRONT HEADROOM | 41" | 40.6" |
| REAR HEADROOM | 39.8" | 38.6" |
| FRONT LEGROOM | 43.1" | 39" |
Each compact SUV has some space in the back for your cargo. The Bronco includes 22.4 cubic feet of cargo volume with all the seats in place while the Defender includes just 15.6 cubic feet. Of course, you can expand their respective cargo areas by folding down the rear seats.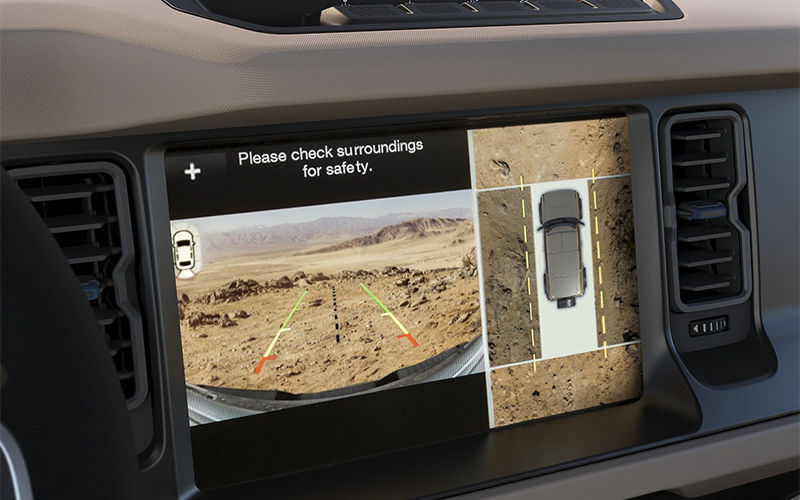 Technology
The Bronco and the Defender each come outfitted with some rather impressive technologies. Both vehicles include innovative touchscreens that you can use to access your media options or even integrate your phone and use the screen to access your phone's apps, contacts, media, texts, and more!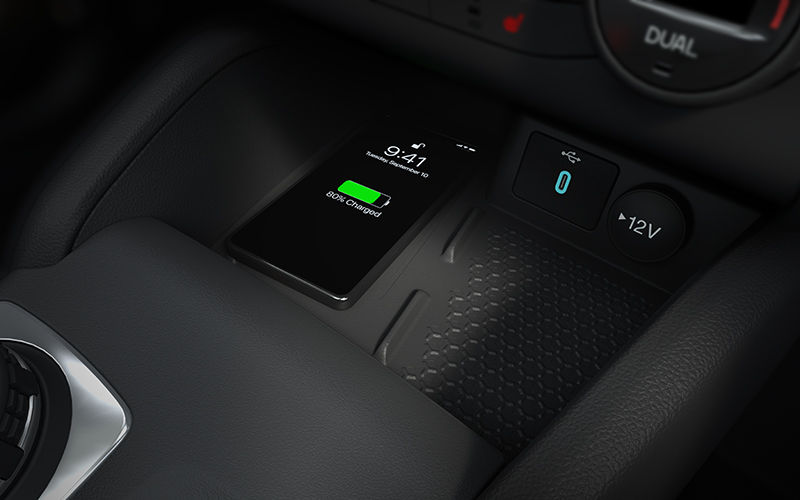 Make the Most of Every Outing
Both vehicles offer plenty of media options: radio, USB ports for portable media devices, and even Bluetooth® to stream audio from your phone or place hands-free calls. However, the Bronco offers a slightly larger available touchscreen at 12 inches. In comparison, the Defender has a slightly smaller 11.4-inch touchscreen that you'll be working with.
---
Choosing Your Compact SUV
Now that you're more familiar with the Ford Bronco vs. Land Rover Defender, you're closer to deciding on the compact SUV that's right for you. While each vehicle has a lot to offer, it's the Ford Bronco that has quite a bit more to offer you!
Take the Ford Bronco out for a spin to see if it's right for your trips around Buena Park, Long Beach, and Orange County. Schedule your test drive with us at Norm Reeves Ford Superstore today!
All of the tools you need to move forward with experiencing a new 2022 Bronco for yourself are conveniently available right here online.