2021 Ford Bronco Review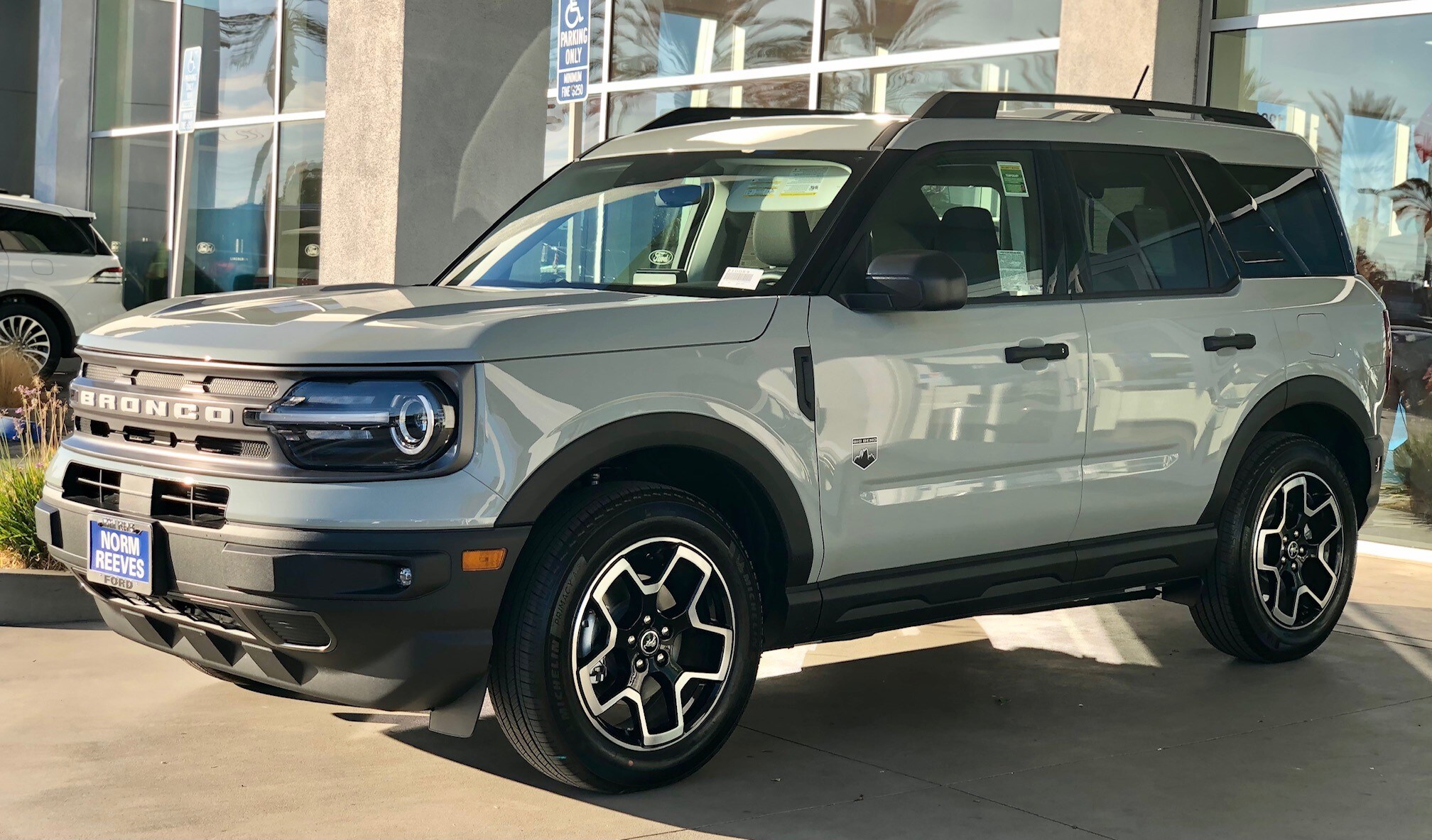 The long awaited 2021 Ford Bronco is finally here. It's been quite a while since we've seen this iconic Ford SUV out on the roads of Buena Park, Long Beach, and Orange County, CA, but that's all coming to a close because this prolific performer is now available!
At Norm Reeves Ford Superstore Cerritos, we're here to provide you with our 2021 Ford Bronco review! This guide will help you learn all about the latest updates to the new vehicle and what you can expect from behind the wheel!
---
2021 Bronco Power & Performance
The Ford Bronco comes with a 2.3L EcoBoost® 4-cylinder engine that comes mated to a 7-Speed Manual Transmission with the 2-Door option, or a 10-Speed Automatic Transmission when you opt for the 4-door. This engine is able to boast 270 horsepower and 310 lb-ft of torque.
The Bronco also offers the option of choosing the 2.7L EcoBoost® V6. This engine upgrade boasts a powerful output and can hit 310 horsepower and 400 lb-ft of torque. This particular engine comes paired automatically to the 10-Speed Automatic Transmission.
---
In-Cabin Features & Technology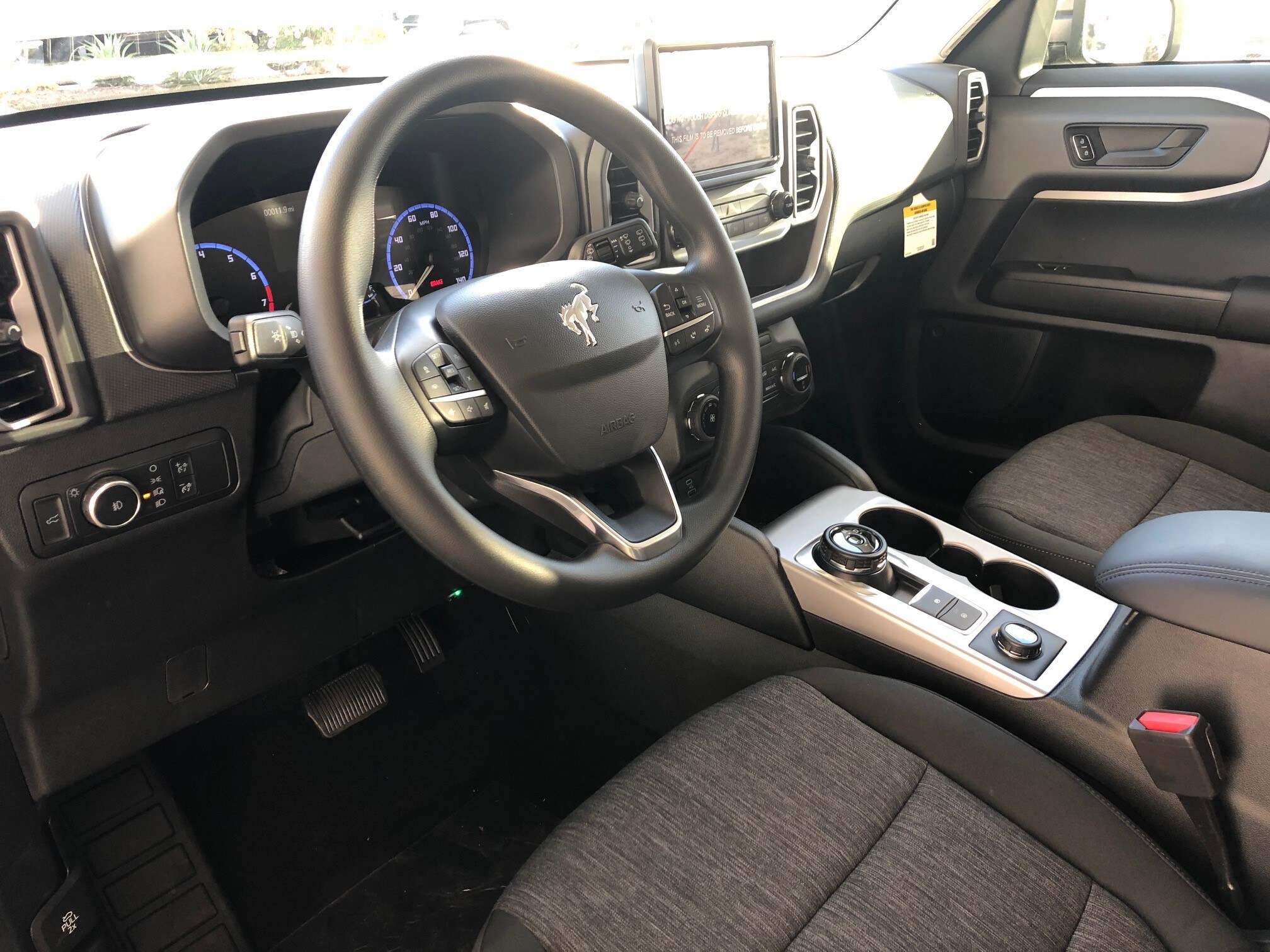 A lot has changed with vehicle technology and the last iteration of the Ford Bronco. The 2021 Bronco comes outfitted with some sophisticated features and systems to help you get more out of your adventures on the road.
This SUV comes standard with the Ford SYNC® 4-the latest generation of the Ford infotainment system. It includes an 8-inch touchscreen display with swipe capabilities. This system lets you select your media options for the 6-speaker sound system.
It includes features like Apple CarPlay™ and Android Auto™, which are used to integrate your smartphone into the touchscreen, so it can act as your phone's menu to give you access to your text messages, apps, contacts, and media library. FordPass Connect™ is a system that connects your vehicle to a phone app so you can remotely start, unlock, or even locate your vehicle.
---
Passenger Space & Cargo Capacity
The Ford Bronco was designed to carry four-to-five passengers depending on the amount of doors. The headroom in the front row varies between 41 inches and 40.8 inches with the varying door selection, or 43.3 inches with the soft top. The first row offers 43.1 inches of legroom while the second row includes 36.3 inches of legroom.
The 2-Door Ford Bronco includes 23.6 cubic feet of cargo space that expands to 52.3 cubic feet with the second row folded. The 4-Door Ford Bronco includes 35.6 cubic feet of cargo space that stretches out to 77.6 cubic feet.
---
Get Behind the Wheel of the 2021 Ford Bronco Today!
Now that you've read this 2021 Ford Bronco review, and you got a good sense of what it offers, you're closer to making your decision. Of course, you can always make your way to our dealership to get a closer look at what it truly offers. You can even experience it on the road to see what it can do!
Schedule your test drive at our Ford dealership to see if the 2021 Bronco has what it takes to get you around the streets of Buena Park, Long Beach, and Orange County in style!