10,000 Mile Maintenance

When looking to take good care of your Ford for the long haul, you'll want to make sure you follow your model's recommended maintenance schedule. There, you're likely to find recommendations for 10,000-mile maintenance appointments.This can vary depending on your driving habits around Buena Park, Long Beach, and Orange County, California. However, the general rule is that you should schedule service appointments not exceeding every 10,000 miles driven.
Learn more about why this is, here at Norm Reeves Ford Superstore, and discover where your vehicle will get the maintenance it needs.
---
Recommended Maintenance Schedule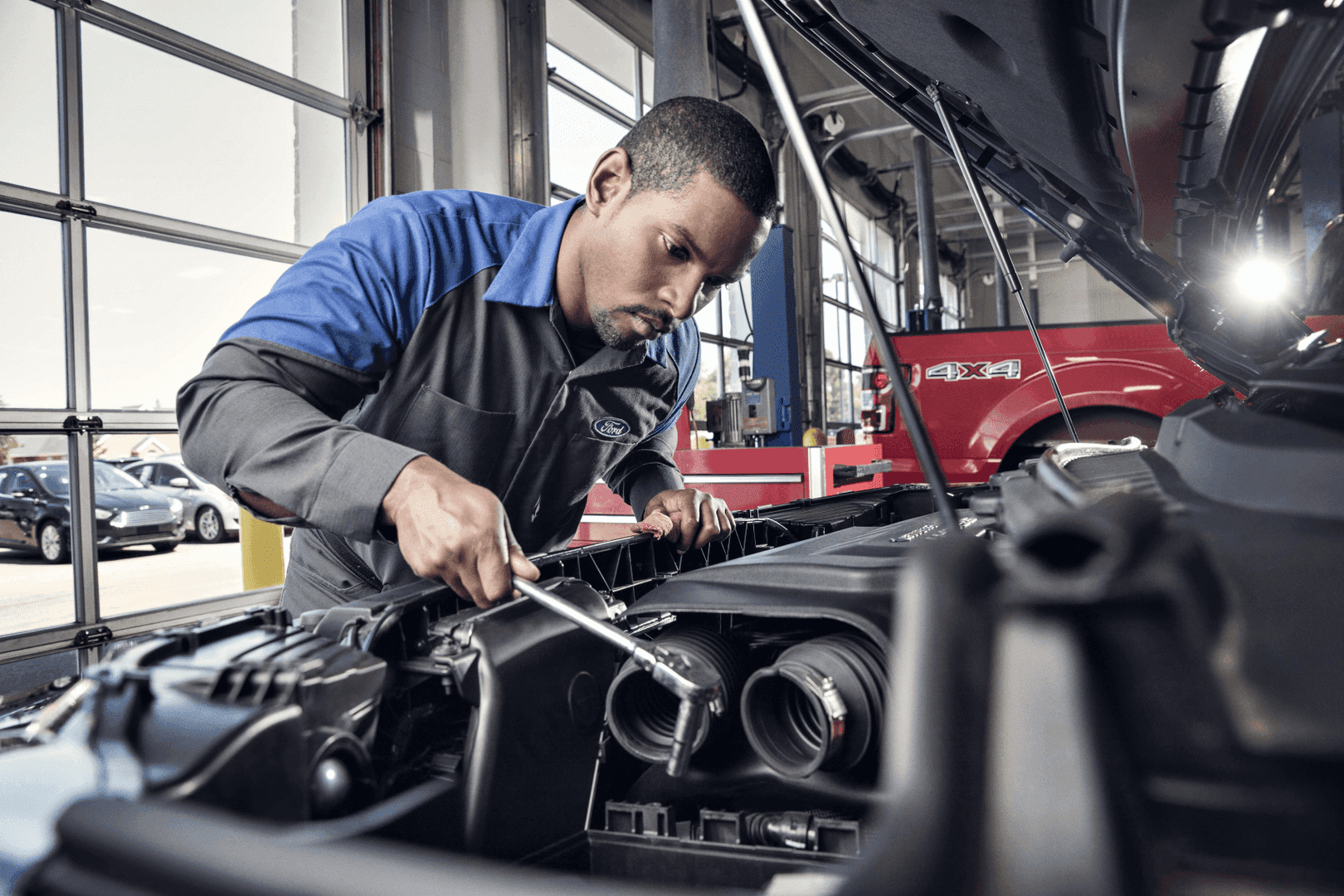 Whether you're driving a Ford SUV, like an Explorer, a truck, like the Ford F-150, or a smooth car, like the Ford Mustang, there's similar maintenance advice for you to pay attention to every 10,000 miles.
New Ford rides are likely equipped, with an internal maintenance minder that lets you know when to have your model's oil changed.
Under normal driving conditions, such as avoiding heavy towing or other excess conditions, this'll occur at least at 7,500 miles or at most 10,000 miles.
Ford recommends for many of its models that you schedule service at least within every 10,000 miles you drive. This way, qualified technicians can check your ride over from top to bottom and provide proper maintenance.
---
Areas of Maintenance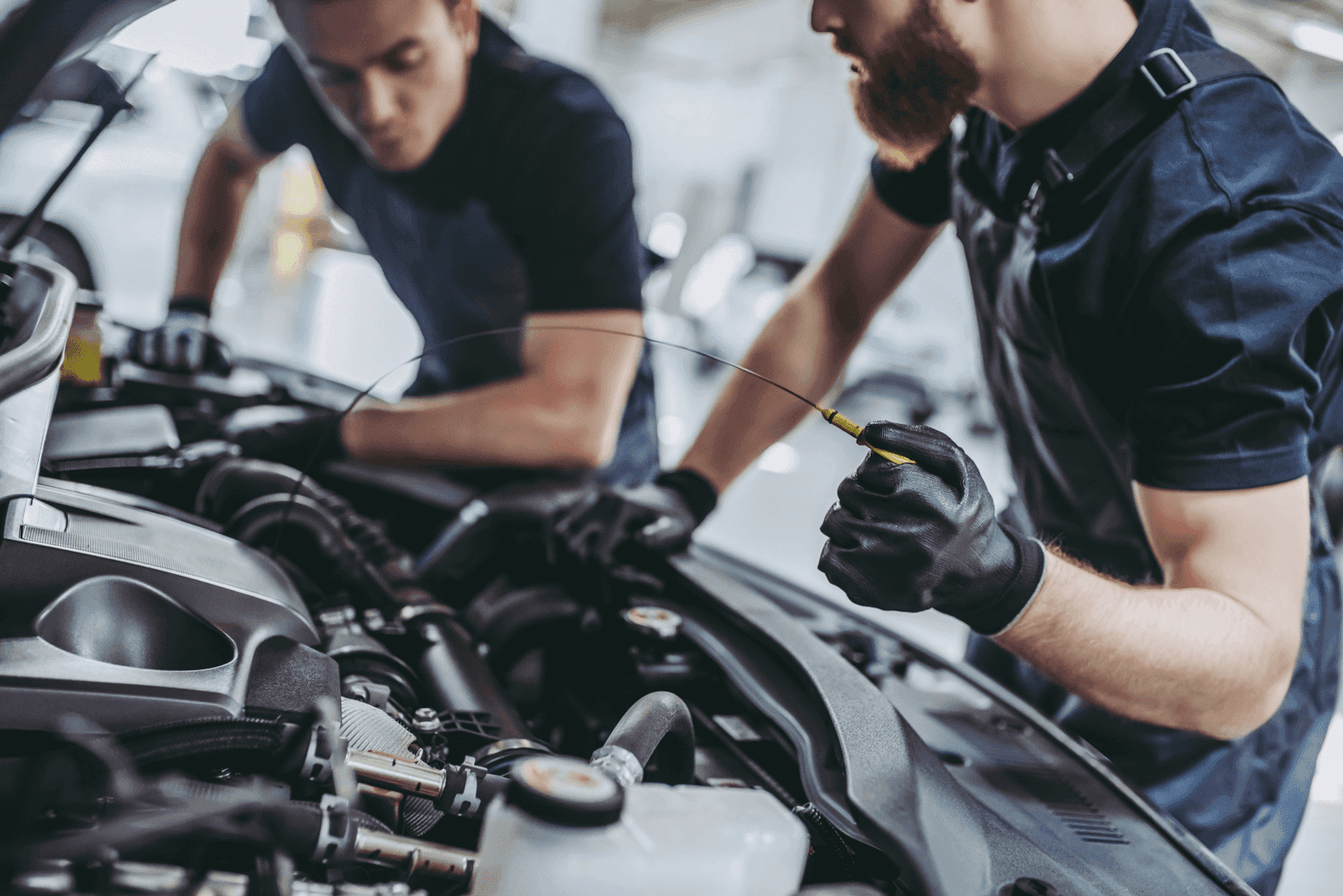 At the 10,000-mile service appointment, your vehicle should receive an oil change, along with a more thorough inspection. This means:
Tire rotation
Complete multipoint inspection
Ford service technicians take good care of the engine's needs—flushing out the old and filling with the new. They'll also change out the engine filter, so the engine continues blocking out contaminants at its best ability.
Tire rotations help your Ford tires get an even tread when you drive around town, which may help increase their longevity.
Plus, a thorough inspection means there'll be no stone left unturned when it comes to your vehicle's maintenance.
Inspection Points
In the engine, our Ford technicians look over hoses and the engine coolant. Down at the brakes, they inspect the condition of brake pads and more, to ensure you come to safe stops.
When they rotate the tires, they also inspect the tread and other features, to ensure they're good for the road. They also make sure the wheels are secure.
If any parts need replacing or extra upkeep is needed, you can depend on the team to take care of that, too.
---
Rely On Our Service Team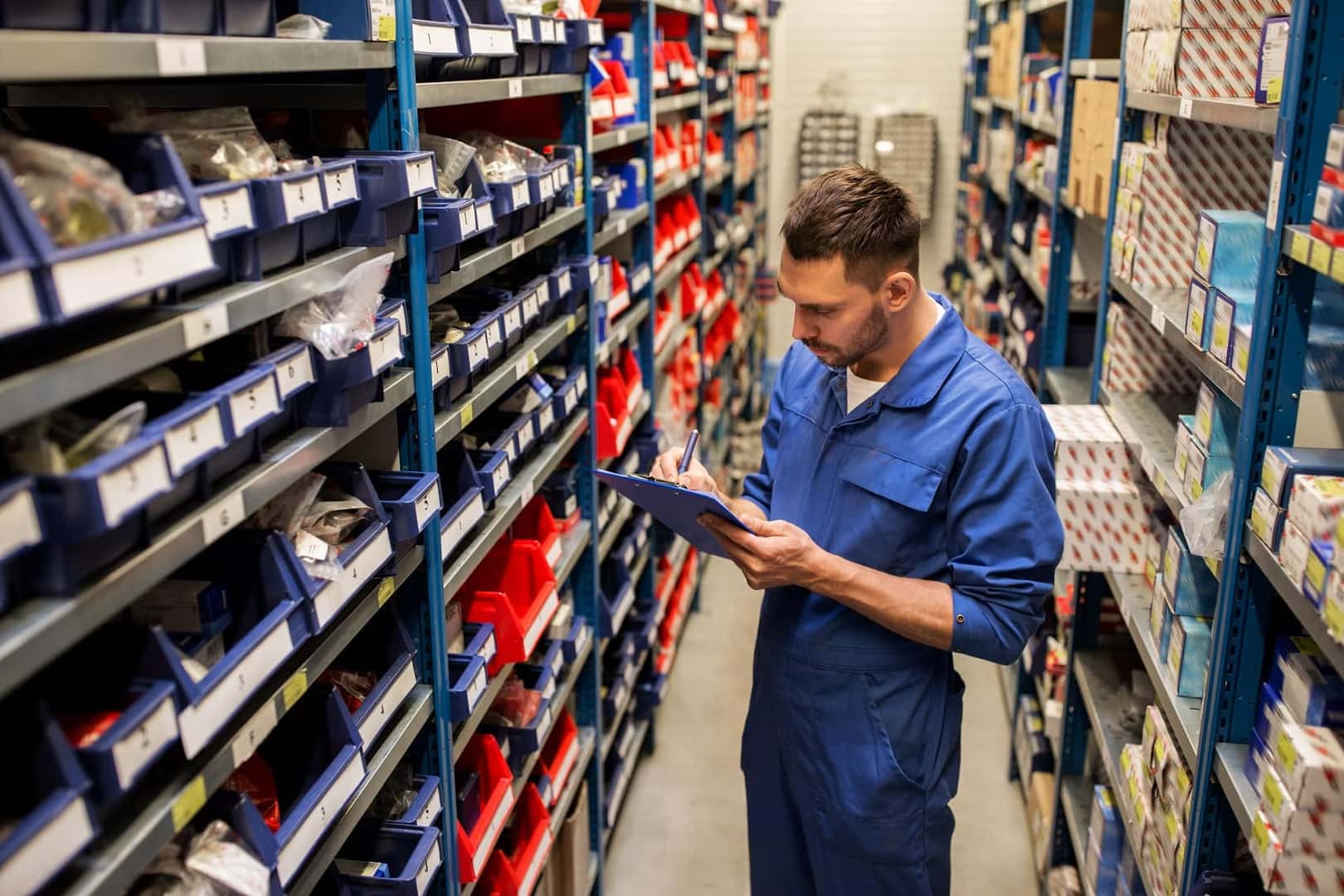 Schedule 10,000-mile maintenance at every 10,000 miles driven right, with our service team. Here, we're equipped with a well-qualified service team, who are ready to look your Ford over from top to bottom.
Rely on our:
Expertise
Quality tools
Appropriate parts
Regardless of what type of Ford vehicle you drive, our team will thoroughly inspect your model and provide appropriate maintenance work.
Armed with Ford-approved equipment and the right Ford replacement parts, you can rely on our assistance.
---
Schedule 10,000 Mile Maintenance With Our Team, Today
Keep your Ford stable for the streets around Buena Park, Long Beach, and Orange County, CA.
Schedule your 10,000-mile maintenance, with our team at Norm Reeves Ford Superstore when the time comes!
---