Oil changes: They're the most basic automotive service for any vehicle. Every driver in Long Beach, Cerritos, and Anaheim gets them for their vehicles. However, there are still some people wondering when you need an oil change.
When to Schedule Your Next Oil Change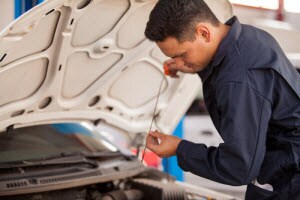 You should schedule an oil change every couple of thousand miles or every couple of months. The exact oil change interval will vary from vehicle to vehicle. For example, new cars will need their oil changed every 7,500 miles or every six months. Older vehicles should get an oil change every 5,000 miles or six months.
The best way to determine when you should schedule your next oil change is to check your owner's manual. You can also talk to a professional at a dealership like Norm Reeves Ford Superstore in Cerritos for more information about your vehicle's maintenance schedule.
Once you've determined the recommended oil change interval for your vehicle, you'll need make sure that you schedule a service appointment based on that time frame. Failure to do so may result in decreased engine performance, reduced fuel economy, and severe engine damage.
Oil Change Warning Signs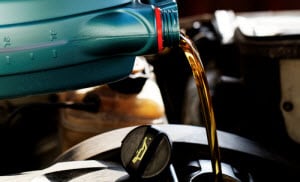 The recommended oil change interval for your car is a good way to know when it needs an oil change. However, there are instances when your car may need it before your next scheduled service appointment.
When engine oil begins to wear down, it can no longer lubricate the engine components to ensure a smooth and efficient performance. In this situation, your vehicle may start to emit the following warning signs:      
Decreased fuel economy
          
Loud engine noises
          
Thick black oil
          
Oil smell inside or outside the cabin
          
Active check engine light
These signs are usually the first indicators that your car needs an oil change. They're caused by a number of issues, including low oil level and an overheating engine. With that said, it's best that you schedule an oil change as soon as you notice any of these warning signs.
Delaying this essential service appointment may lead to extreme vehicle damage that could result in a complete engine failure as well as decreased overall performance and costly engine repairs.
Schedule Your Oil Change Now!
Every car needs to follow a specific oil change interval to ensure optimum performance. So make sure that you check your owner's manual to understand exactly when to schedule your next service appointment. Plus you want to get to know each of the oil change warning signs to help you know when your car needs emergency services.
Most importantly, make sure that you schedule your oil change services at a reputable service department near Cerritos, Long Beach, and Anaheim, like Norm Reeves Ford Superstore. At our dealership, we not only provide the oil change your car needs, but we'll also inspect the engine and all parts under the hood for any signs of damage so we can provide the timely repairs your car needs.
So don't wait - contact Norm Reeves Ford Superstore and schedule your oil change today.