As a used car dealer near Bell, CA, we can help the residents in the community find affordable and reliable vehicles so you can enjoy the many local events, restaurants, and shops.
For example, maybe you're headed to a birthday party at the Bell Community Center. This public building can accommodate up to 160 people for your special event, whether it's a birthday party, a meeting, a conference, or other celebration.
Another great place to in Bell to spend time with friends and family is Veterans Memorial Park, located at 6500 Wilcox Avenue. This beautiful park is the largest in the city and offers residents a place to barbeque, relax, enjoy a game of basketball on the full court, and much more.
After all of that activity, you're bound to work up an appetite. Luckily, Bell is home to a number of great restaurants, such as Corazon Y Miel, located at 6626 Atlantic Avenue. This destination for fine dining features Latin American cuisine with a twist on family recipes that have been passed down for generations.
With such a strong sense of community and togetherness, it's easy to see why we're proud to be a used car dealer near Bell, CA.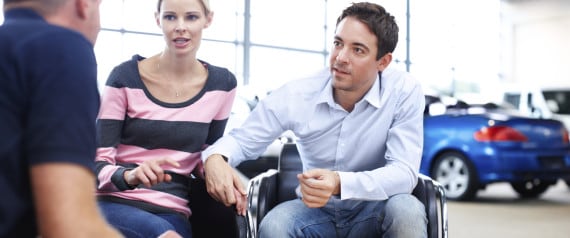 About Our Dealership
At Norm Reeves Ford Superstore in Cerritos, we believe that every customer is a priority. When you walk into our dealership to find a great pre-owned vehicle, you'll be given the same personal care and attention as if you were buying the latest model with all of the bells and whistles.
That's because at Norm Reeves Ford Superstore in Cerritos, we're not focused on giving you something you don't want-we're focused and helping you find and drive the vehicle you need.
Our friendly sales consultants can guide you through our expansive inventory of used cars, explaining the features and specifications of each model. Once we've found a few that you like, we'll help you schedule a personal test drive, so you can get a feel for how each one handles and responds.
Then, when you've decided on the perfect car, a member of our professional finance department will work with the local banks and lenders to find you an affordable financing plan that works within your budget. At Norm Reeves Ford Superstore in Cerritos, we're here for you every step of the way.
Find a Great Used Car Today
Just a short drive from Bell, CA, you can easily get to our Ford dealership by taking I-710 South to I-105 East to I-605 South. Of course, if you'd like turn-by-turn directions from your specific location, you can always use the interactive map located on our website. Just fill in your address and click Get Directions.
Before you head over to our dealership, take a few moments to browse through our incredible inventory of used cars, which we have provided for you on our website. And if you see any models that you like, schedule a test drive and explore it firsthand.