Are you in the market for a new vehicle? If so, you are most-likely going to visit a dealership to test drive the models you are interested in. Before heading to the dealership, there are a few things you should know.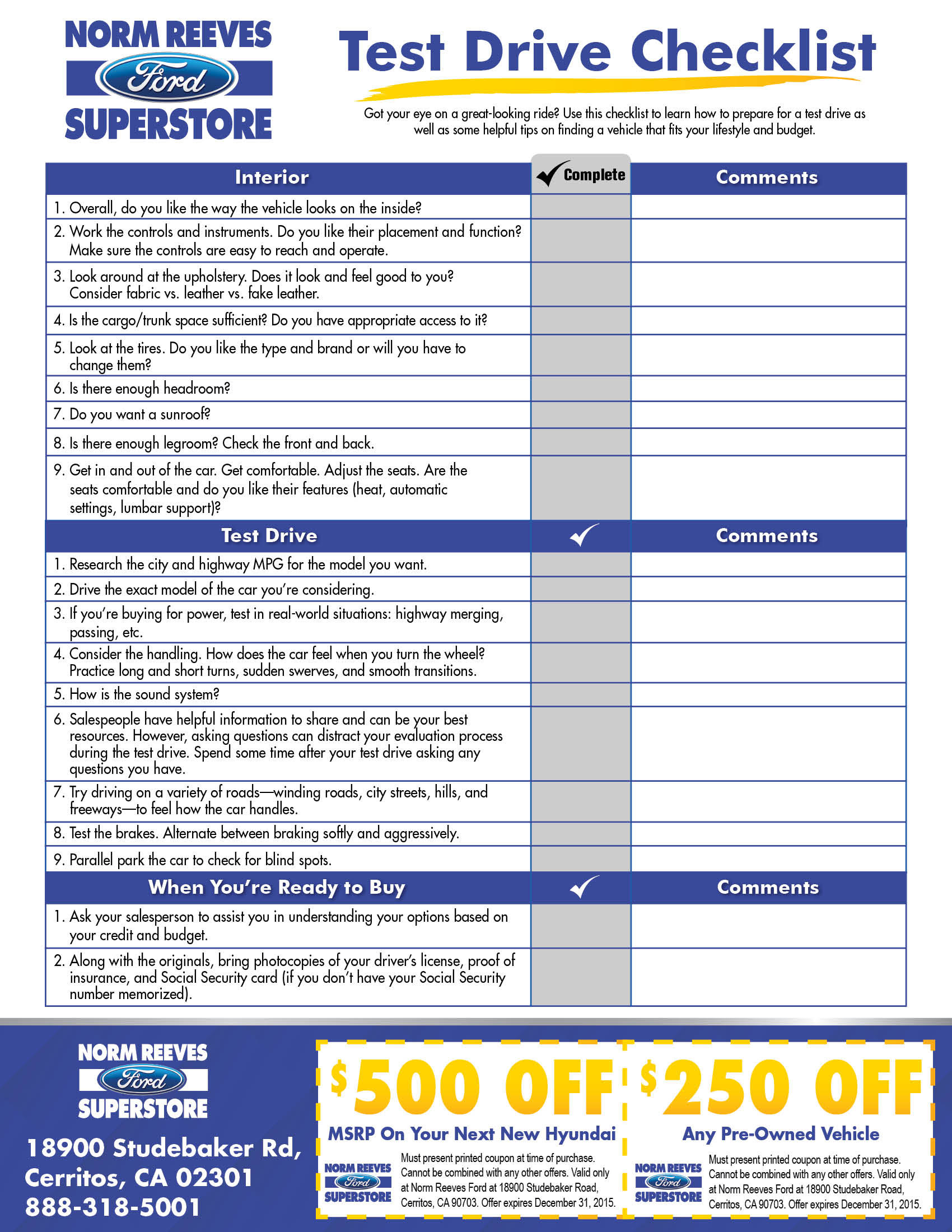 Most people miss some crucial details and don't take full advantage of taking a test drive. With the help of our FREE downloadable Test Drive Checklist, you can make sure you don't miss a thing during your next test drive.
 Learn the basics of how to get the most out of your test drive experience with our tips from Norm Reeves Ford Superstore. Some tips mentioned include:
- What to look for when sitting behind the driver's seat
- Driving tips to help you evaluate the car
- What to be aware of when you are on your test drive
Download your FREE Test Drive Checklist now. Once you download the checklist, help yourself to two coupons that are valid at Norm Reeves Ford, $500 OFF Your Next New Car Purchase and $250 OFF Your Next Pre-owned Vehicle Purchase.
What are you waiting for? Visit Norm Reeves Ford in Cerritos, CA for a test drive!