Sell or Trade Your Car

---
At Norm Reeves Ford Superstore Cerritos, we know how exciting it is to get behind the wheel of your next new, used or Certified Pre-Owned Ford near Cerritos, CA. The only thing standing in your way from making this happen is your current vehicle. If you plan on getting rid of it before moving onto your next vehicle, you have two choices: selling or trading it in .
To make your decision a bit easier, our team has prepared some tips on both selling and trading in your vehicle. Continue reading to see which option best suits you!
---
Can I Trade-in My Car for Another
How Does a Car Trade-in Work
Is it Better to Sell a Car or Trade it?
The Benefits of Trading in Your Car
Trade Your Car near Buena Park CA
Trade Your Car in Cerritos CA
Trade Your Car Orange County CA
---
What Does Trading in Your Car Mean?
Trading in your vehicle is the exchange of your current vehicle with your next vehicle at our Cerritos, CA Ford dealership . When you bring your vehicle to us, you'll get it appraised. Our team will determine the car's condition and evaluate its current price value. They will then make you a trade-in offer, which can be applied as a down payment on your next purchase.
Selling vs Buying: Which Option is Easiest?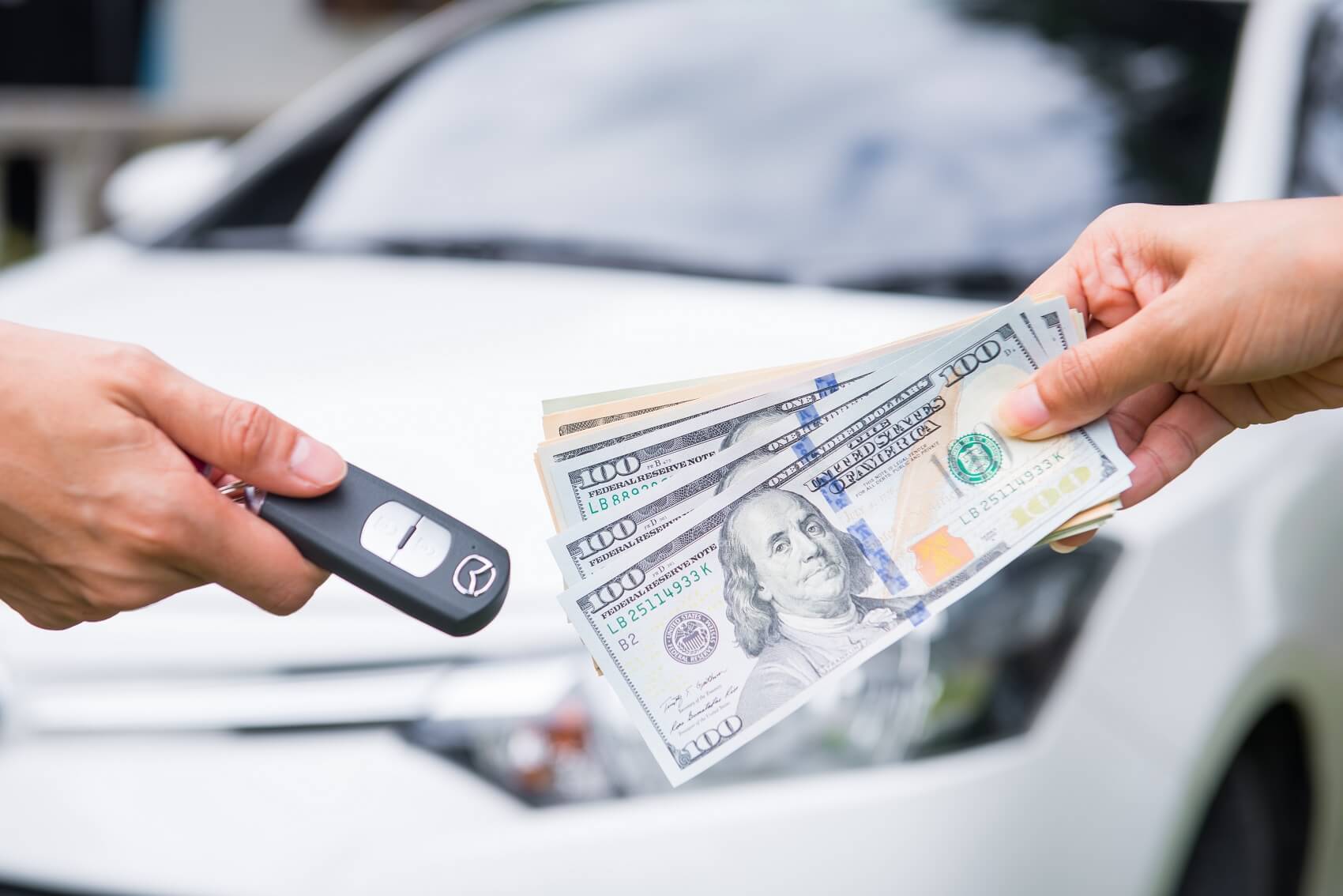 We know how you're eager to get behind the wheel of your next vehicle, which is why we suggest trading in your vehicle with us. While selling your vehicle privately comes with various benefits, trading in your vehicle is the fastest and easiest decision. We take care of all the hard work for you when you trade in. Simply bring in your vehicle and wait for it to be appraised. Plus, you can bring it in in its current condition.
On the other hand, if you decide you want to privately sell your current vehicle, you'll have a lot more work to do. This includes making sure your vehicle is in tip-top condition before putting it up for sale, so it attracts even more buyers. Then, you'll want to take high-quality photos of your vehicle and run ads. In order to sell your vehicle as quickly as possible, you'll want to make sure you're available to answer phone calls, emails, and set up time for potential buyers to come test drive the vehicle.
If you're looking for the option with the least risk, trading is also the best way to go. We are very transparent with the entire trade-in process.
Which Option Saves You Money?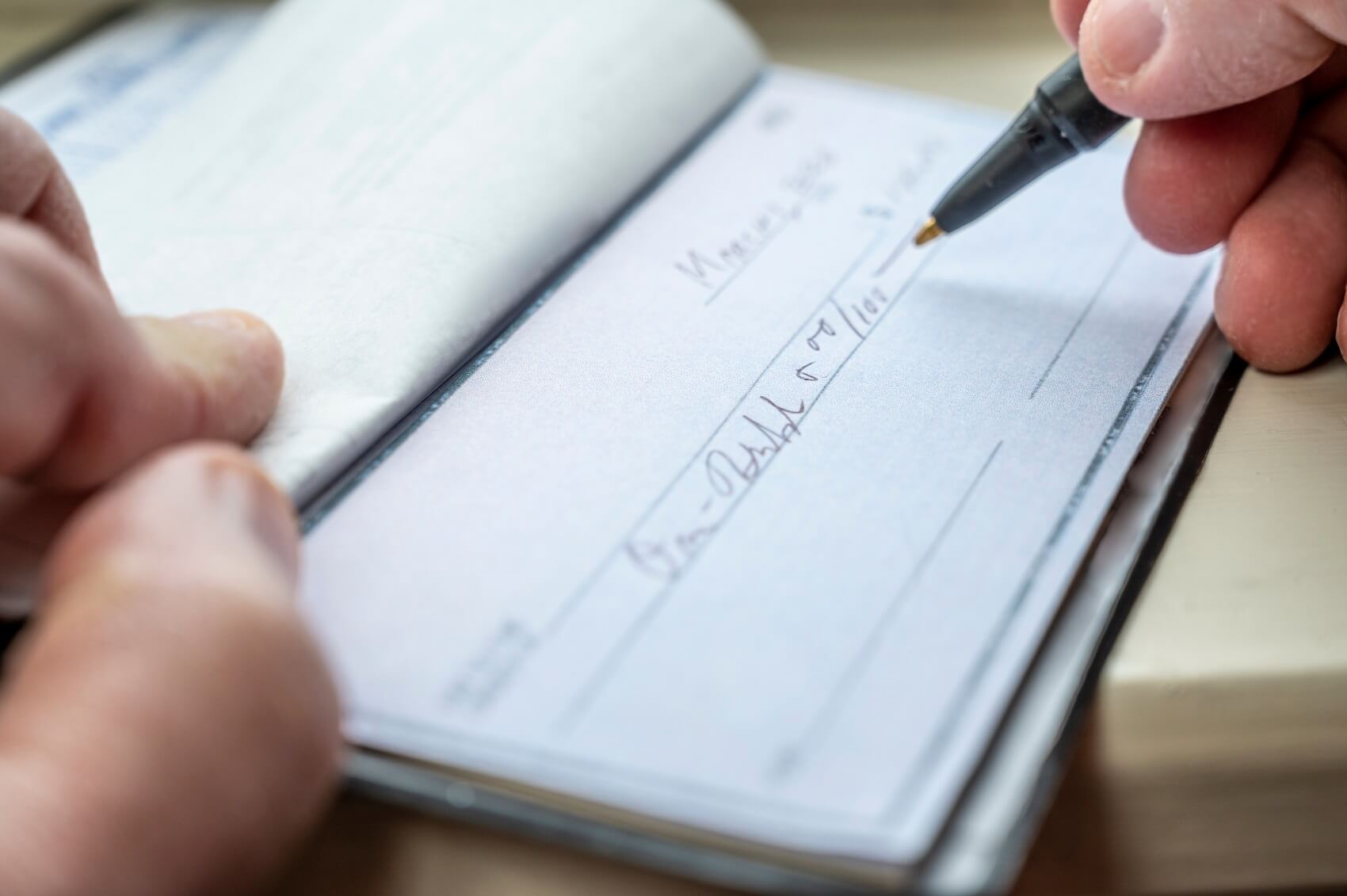 You might potentially make more money when you sell your vehicle privately, but there is no guarantee. Our Cerritos, CA, Ford dealership is straight forward when it comes to trading in. Plus, that money can go towards the overall cost of your next vehicle, which can save you lots of money on taxes.
For example, if the vehicle you want to buy next is $20,000 and the vehicle you're trading in is appraised at $8,000, you'll only have to pay the taxes on the new sale price of $12,000.
Selling vs Trading Your Car Cerritos CA: Which Will You Choose?
Now that you have a better idea of what trading in or selling your car near Cerritos, CA, is like, what choice will you make? If you're looking to save time and money, then trading in your current vehicle with our team at Norm Reeves Ford Superstore Cerritos is the ideal decision. To learn more about trading in your vehicle, give us a call today!