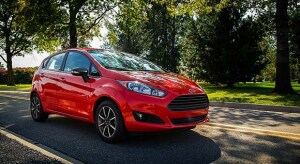 Welcome to the Norm Reeves Ford Superstore Ford trim level library! Our goal is to be as helpful as possible when it comes to the car buying process for our drivers in the Cerritos, Long Beach, and Anaheim area.
Ford Trim Level Guides: 
We want to make your decisions regarding your next vehicle easy and stress-free. After countless hours of researching your next car, there's still more to be done before you can come to a final decision. But don't worry, we can help!
Learning about your preferred vehicle's trim levels is crucial to the car buying process. These trim levels offer a variety of features, and to get the most out of your purchase, you'll want to know how the trim levels differ.
That's why we have the trim comparisons. You can learn about the features that each level of your favorite Ford model offers.
These articles will tell you about the different trim levels available with the Ford models currently on our lot. You may learn how they differ in engine power. You'll also see a variety of options and packages that you can get to tailor your Ford. This could include seating appointments or climate control systems.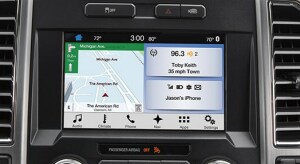 You'll learn a great deal about the SYNC® system and its impressive capabilities that offer you a mixture of entertainment and convenience. This system also offers voice recognition technology, which allows you to use your voice to access your favorite music or make phone calls to keep in touch with friends and family. You'll even see the differences in audio systems with the base levels and the highest trims available. You'll learn a great deal about the many options that can help you to decide what you're looking for with your next vehicle.
All you have to do is look below and find the vehicle that you're interested in. Simply click to learn about the different trim levels offered with that Ford model. When you're ready, come in for a test drive-just remember which trim you want to take on the open road.
At Norm Reeves Ford Superstore, we're happy to help drivers like you in the Cerritos, Long Beach, and Anaheim area.