Ford is a top innovator in automotive technologies, and that's clear when we look at their lineup of vehicles. Each Ford model is equipped with the most advanced technologies and features designed to make your rides through Cerritos, Long Beach and Anaheim more enjoyable. But which Ford model has the specific technologies you need?
It can be hard to find the Ford vehicle that's equipped with the right technologies. Fortunately, Norm Reeves Ford Superstore can make your car buying decision easier with our Ford vehicle technology guides.
Your Ford Technology Guides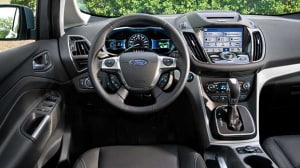 Ford vehicles from the Ford Focus to the Ford Mustang are all home to innovative technologies. Each one is designed to provide comfort, convenience, entertainment and even performance enhancements.
Our Ford technology guides break down each piece of standard and available tech feature for every model in our showroom. They provide a list of all the technologies offered for each vehicle so you can get a better ideal of which Ford truly has everything you need.
Best of all, our Norm Reeves Ford Superstore's technology guides provide more than just a list of features. They also discuss how each piece of technology works and how they can make your rides and commutes easier, safer and more enjoyable.
Learn More Today
On this page, you'll find a technology guide for just about every Ford model at Norm Reeves Ford Superstore. So if you're interested in learning which model has all the advanced amenities you need, simply click on any one of the links provided.
If you have any questions or want to learn about a specific model not featured in our list of guides, don't worry, we'll be happy to help. All you have to do is contact our showroom and a member of our experienced team will answer all your questions and provide you with all the details you need.
And if you've finally discovered your perfect Ford with all the technologies you need and want, schedule your test drive online or visit Norm Reeves Superstore in Cerritos to experience all of its features for yourself.
Ford F-150 Technology
Ford Mustang Technology
Ford Fusion Technology
Ford Focus Technology
Ford Explorer Technology
Ford Edge Technology
Ford Escape Technology
Ford Focus Technology