When looking for a truck that can handle anything you throw at it, you've probably debated the 2019 Ford Ranger vs. Honda Ridgeline. With two great vehicles, how do you choose the right one for your needs and lifestyle? 
That's where we come in. Our team at Norm Reeves Ford Superstore Cerritos took both cars for test drives through Cerritos, Long Beach, and Buena Park to see how they perform in real-life situations. Want to know the results? Read on to find out all you need to know about the 2019 Ford Ranger vs. Honda Ridgeline.
Ford Ranger vs Honda Ridgeline: Power & Performance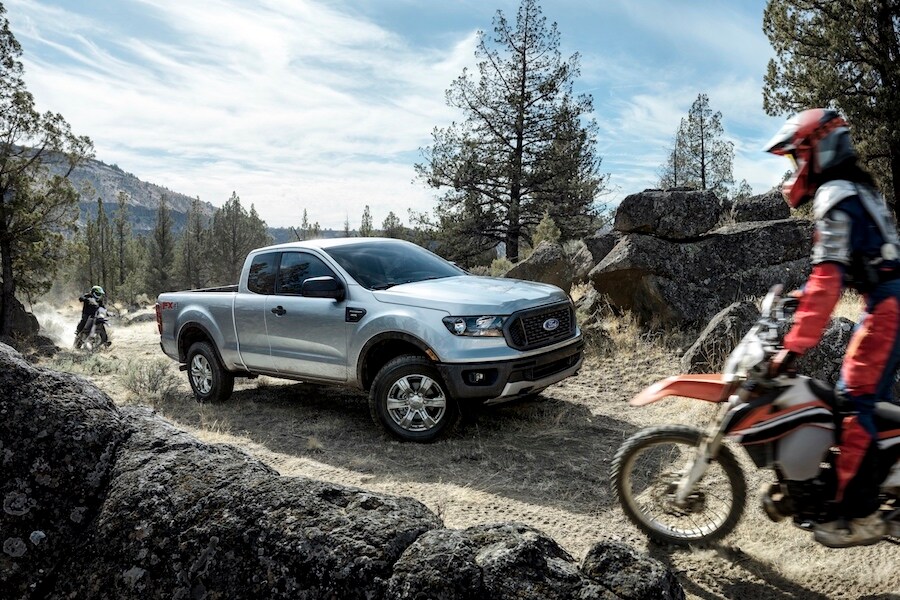 For power you can feel as soon as you start the engine, you're going to love the 2019 Ford Ranger! It has a 2.3-liter EcoBoost® engine that provides incredible responsiveness, 270 horsepower, and a whopping 310 lb-ft of torque.
The electronic 10-speed transmission will prove to be a delight to drivers who thrive on precision and control of their vehicle. You can switch smoothly between gears without missing a beat, for a streamlined driving experience that's comfortable on even the toughest terrain.
The Honda Ridgeline, on the other hand, has a 3.5-liter V6 engine. While both vehicles provide over 265 horsepower, its torque is distinctly lacking: a mere 262 lb-ft compared to the over 300 provided by the Ford Ranger. 
And with only a six-speed automatic transmission, drivers will have less options and control while on the road. 
2019 Ranger vs 2019 Ridgeline: Towing Capacity
Towing is fast, easy, and fun thanks to the power of the 2019 Ford Ranger! This truck has a maximum towing capacity of 7,500 pounds when properly equipped-a simply massive amount of power for any driver. You can haul everything from boating equipment to off-roading vehicles, depending on where your adventures might take you.
The Honda Ridgeline also offers towing capabilities, although they don't quite match up to those of the Ford Ranger. The Honda Ridgeline has a maximum towing capacity of 5,000 pounds when properly equipped.
Ford Ranger vs Honda Ridgeline: Safety Features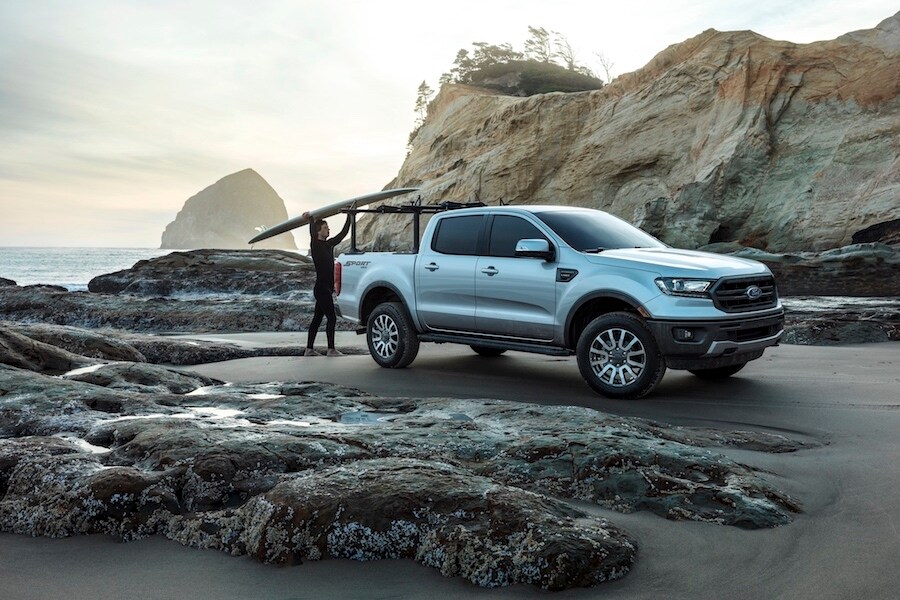 Keeping safe while on the road is a top priority, and the 2019 Ford Ranger comes outfitted with a host of features to help you stay secure. 
AdvanceTrac® with Roll Stability Control™ is just one of these features. It uses sensors to monitor the movement of your truck on the road; should you corner too quickly or have to swerve suddenly, the system will automatically adjust the brakes and engine to keep all four wheels safely on the ground.
The Honda Ridgeline comes with a similar service called Vehicle Stability Assist. However, the Ford Ranger also has Curve Control in its AdvanceTrac® arsenal, which helps slow your vehicle down if you take a turn too sharply-the Honda Ridgeline does not have this feature. 
Want to learn more about the updated Ranger? Check out this full 2019 Ford Ranger review! 
Visit Our Ford Dealership Today
Now that you know all the ins and outs of the 2019 Ford Ranger vs. Honda Ridgeline, it's time to test out the results for yourself! Head on over to Norm Reeves Ford Superstore Cerritos today and schedule a test drive. 
Our staff will answer all your questions and help you find the vehicle that's best suited to your lifestyle and needs. Whether you're exploring Cerritos, Long Beach, or Buena Park, you'll love our wide selection and friendly service, so come visit us today!