The dashboard of your Ford Fusion has been fitted with an assortment of helpful warning and indicator lights that notify you of potential problems and system settings. Understanding what those dashboard lights mean is one of the easiest ways for drivers in the Los Angeles, Long Beach, and Downey areas to care for their vehicles.
In this Ford Fusion dashboard light guide, our team at the Norm Reeves Ford Superstore will review some of the most important-and most confusing-warning and indicator lights that you may see inside your vehicle. If you don't see the particular light you're looking for, contact our service department.
Ford Fusion Dashboard Lights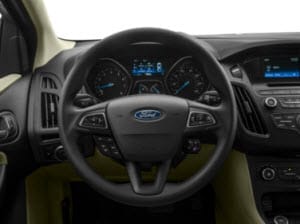 Before we look at what the dashboard lights mean, there are two important things to keep in mind. The first is that, occasionally, the dashboard lights may differ from model year to model year. In addition, different types of optional equipment may add indicator lights that unequipped Ford Fusion models don't have.
The second thing to remember is that some of the dashboard lights will turn on momentarily when you start the vehicle. After this routine test, the lights should turn off. Any dashboard light that remains lit or comes on while driving could indicate a potential problem with the vehicle.
With that said, let's look at some of those lights now.
• Adaptive Cruise Control:

Our first indicator light looks like a speedometer with a car in the top left corner. If the light is green, then Adaptive Cruise Control is currently engaged. If the light is white, then the system is on or ready, but not engaged.



• Auto Start-Stop:

If you see a letter A enclosed by a curved arrow on the dashboard, then you know that the engine is shutting down as part of the automatic start-stop feature. The engine will restart automatically when the brake is released.



• Electric parking brake:

This warning light looks like a zig-zag arrow inside a circle enclosed in parentheses and indicates a malfunction with the electric parking brake. Contact your local Ford dealer and have the vehicle inspected.



• Front airbag:

A picture of a seated passenger wearing a seat belt with a large circle in their lap is the symbol for this warning light. It indicates a malfunction with the front airbag. The light may be steady, flashing, or fail to turn on during the initial test at startup. 



• Powertrain fault:

Represented by a picture of a wrench, this dashboard light warns of a powertrain or all-wheel drive malfunction. You should have your vehicle inspected as soon as possible.
Does My Ford Fusion Need Service?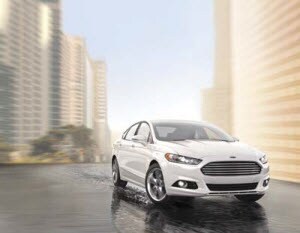 Hopefully, this review of the Ford Fusion dashboard lights has helped you to understand more about the condition of your vehicle. If the warning light you see indicates that service is needed or if the light you see wasn't covered in this article,contact us at the Norm Reeves Ford Superstore in Cerritos or schedule a service appointment.
Our knowledgeable staff is happy to help drivers like you from across the Los Angeles, Long Beach, and Downey areas take better care of their Fords.