When workers throughout Cerritos, Long Beach, and Buena Park want a powerful and capable truck, they often think of the Ford F-150 or the Silverado 1500. Which one is better for all your work needs?

To help you decide, our team at Norm Reeves Ford Superstore Cerritos created this informative 2019 Ford F-150 vs. Chevy Silverado 1500 comparison. Read all about each truck below and contact us if you have any questions.
Ford F-150 vs Chevy Silverado Performance Specs

The 2019 Ford F-150 comes standard with a 3.3L Ti-VCT V6 engine that delivers 290 horsepower and 265 lb-ft of torque. There are also five additional engine options to choose from. There's the 2.7-liter EcoBoost® that generates 325 horsepower and 400 lb-ft of torque, and the 5.0-liter V8 which pushes to 395 horsepower and 400 lb-ft of torque.

The most popular and towing-savvy engine is the 3.5-liter EcoBoost® V6, which boasts 375 horsepower and 470 lb-ft of torque. Drivers looking for the most output may want to consider the H.O. 3.5-liter EcoBoost® V6 that delivers 450 horsepower and 510 lb-ft of torque.
The Chevrolet Silverado does include a decent selection of engine options, but there are just four to choose from. The similar 2.7-liter Turbo engine falls short compared to the Ford's with just 310 horsepower and 348 lb-ft of torque. Its standard 4.3-liter V6 generates 285 horsepower and 305 lb-ft of torque, just short of the Ford's 3.5-liter EcoBoost® V6.
Comparatively, the most powerful engine in the 2019 Chevy Silverado 1500 is a 6.2-liter V8. This engine, while powerful, doesn't match the commanding power of the Ford F-150 engine because it produces just 420 horsepower and 460 lb-ft of torque.
Plus, the standard engine in the F-150 helps the truck achieve an EPA-estimated 19 city/25 highway MPG.* The standard engine in the Silverado 1500 falls just a bit behind with an EPA-estimated 16 city/21 highway MPG-meaning less time at the job site and more time at the gas station.
Ford F-150 vs Chevy Silverado: Towing Capability

Due to the varying engine options and outputs, there's a healthy range at which these powerful trucks can tow materials. Their respective base level engines come close in their ability. The Ford tows up to 7,700 pounds with its base 3.3-liter V6 engine while the Silverado maxes out at 7,900 pounds with its base 4.3-liter V6 engine. As far as base level engines go, the Ford and the Chevy are very close in their towing abilities.

Each truck's 2.7-liter turbo engines also showcase some impressive and similar abilities-but the Ford F-150 powers through with towing up to 9,000 pounds while the Silverado only reaches 7,000 pounds with that particular engine selection.
When it comes to heavy towing, the Ford F-150 leads the way with a maximum 13,200-pound capability when properly equipped. The Chevrolet Silverado 1500, on the other hand, has a maximum towing capability of 12,500 pounds. Plus, it has a maximum payload capacity of 2,250 pounds, whereas the F-150 can hold up to 3,270 pounds in its truck bed. In this category, the Ford F-150 simply takes command and lives up to its "Built Tough" reputation, showing its true power over the Chevy Silverado.
Each truck offers plenty of features to make towing easier. For example, they both feature Tow/Haul Mode. This will adjust transmission shifts to reduce shift cycling when towing or hauling heavy loads.
The 2019 Ford F-150 also has an available Pro Trailer Backup Assist™. When the truck is in reverse, you simply need to turn a knob on the dash left or right in the direction you want your trailer to go. Unfortunately, since this feature is class-exclusive, you won't find it in the 2019 Chevy Silverado 1500.
Cutting-Edge Technologies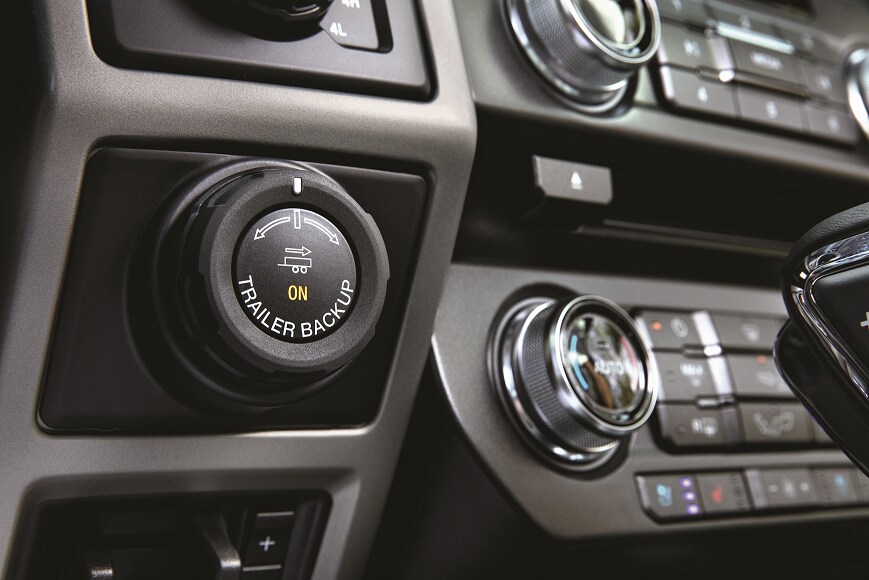 Both trucks offer plenty of high-tech features to help make your drives more enjoyable. For example, they both feature Bluetooth® technology to stream audio or make hands-free phone calls. They also offer a trial subscription to SiriusXM® Satellite Radio, which gives you over 150 channels of commercial-free music, along with sports, news, comedy, and more.

The 2019 F-150 also has an available 8-inch productivity screen that provides all kinds of useful information on the instrument cluster behind the steering wheel, such as fuel economy and towing data. The 2019 Silverado 1500 has a similar feature, but the screen is only 4.2 inches.
Both trucks feature a mobile Wi-Fi hotspot so you can stay connected to the internet, no matter where you travel. Whether you need to look up information on the job site or you need to contact a friend, it's there to help you.
Pickup Truck Cab & Bed Configurations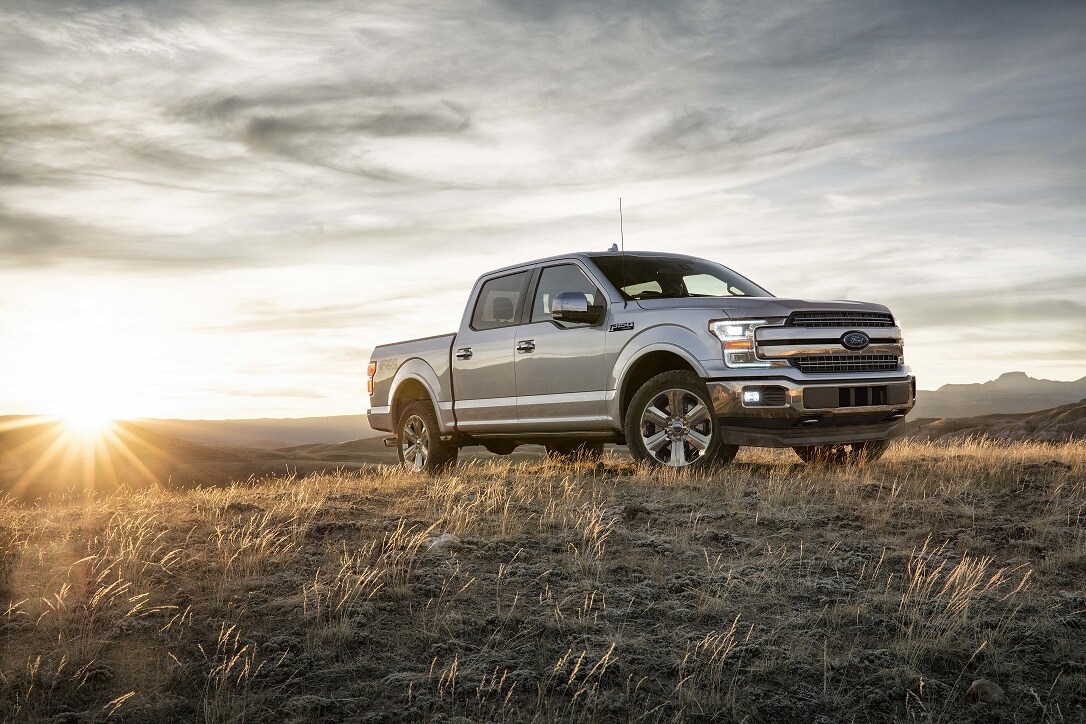 Each truck has plenty of options to configure the body how you see fit. One option includes the regular cab size, which has only a 3-passenger front row. Then, there's a double cab size with two rows. Finally, there's even a crew cab size, which also offers two rows but includes more leg room for larger and taller passengers to fit comfortably, whether it's a road trip or an excursion to the next job site.

The Ford F-150 and Chevy Silverado also offer multiple bed options. Depending on your need for bed storage, you'll want to consider which one you select for your truck. There's the standard bed, the long bed, and the short bed. Remember, when selecting the bed, be sure to check how it can affect the truck's overall towing and payload capacity.
Ford F-150 vs Chevy Silverado 1500: Verdict
The Chevrolet Silverado 1500 is an impressive truck. However, the Ford F-150 offers a more powerful performance and better towing capability. Of course, to help decide if it's right for you, you should check it out in person.
If you live near the Cerritos, Long Beach, or Buena Park areas and want to get behind the wheel of the 2019 F-150 for your adventure on the road or for hauling materials to the job site, then schedule a test drive at Norm Reeves Ford Superstore Cerritos today! We're here to help drivers and workers find the truck that's perfectly suited for them and their needs-whether it's work or play!