Bellflower is a picturesque city in southeast Los Angeles County that's home to more than 78,000 people. It originated as a community for dairy farmers, even becoming the unofficial dairy capital of southern California. After World War II, the neighboring city of Los Angeles was expanding to accommodate the many families moving in. Over time, the small town flourished into a self-sustaining city.
Today, there's quite the hustle and bustle that's notorious for the region. Whether you're working around town or heading to the neighboring cities for work or job sites, it's nice to have a reliable vehicle to help you get around and to assist you with your duties.
If you're looking for a Ford F-150 for sale near Bellflower, we at Norm Reeves Ford Superstore can happily oblige.
Finding Your Ford Truck

As a Ford dealer serving Bellflower drivers, we aim to assist drivers in finding the vehicle that's perfect for them. The Ford F-150 has been a reliable truck for generations, continuously evolving and providing their drivers with the abilities to handle the day-to-day workload. When you're setting out to find your Ford truck, you'll want to carefully consider your options. The Ford F-150 offers a slew of engine options that showcase its varying abilities.  
Learning More About the Ford F-150 for Sale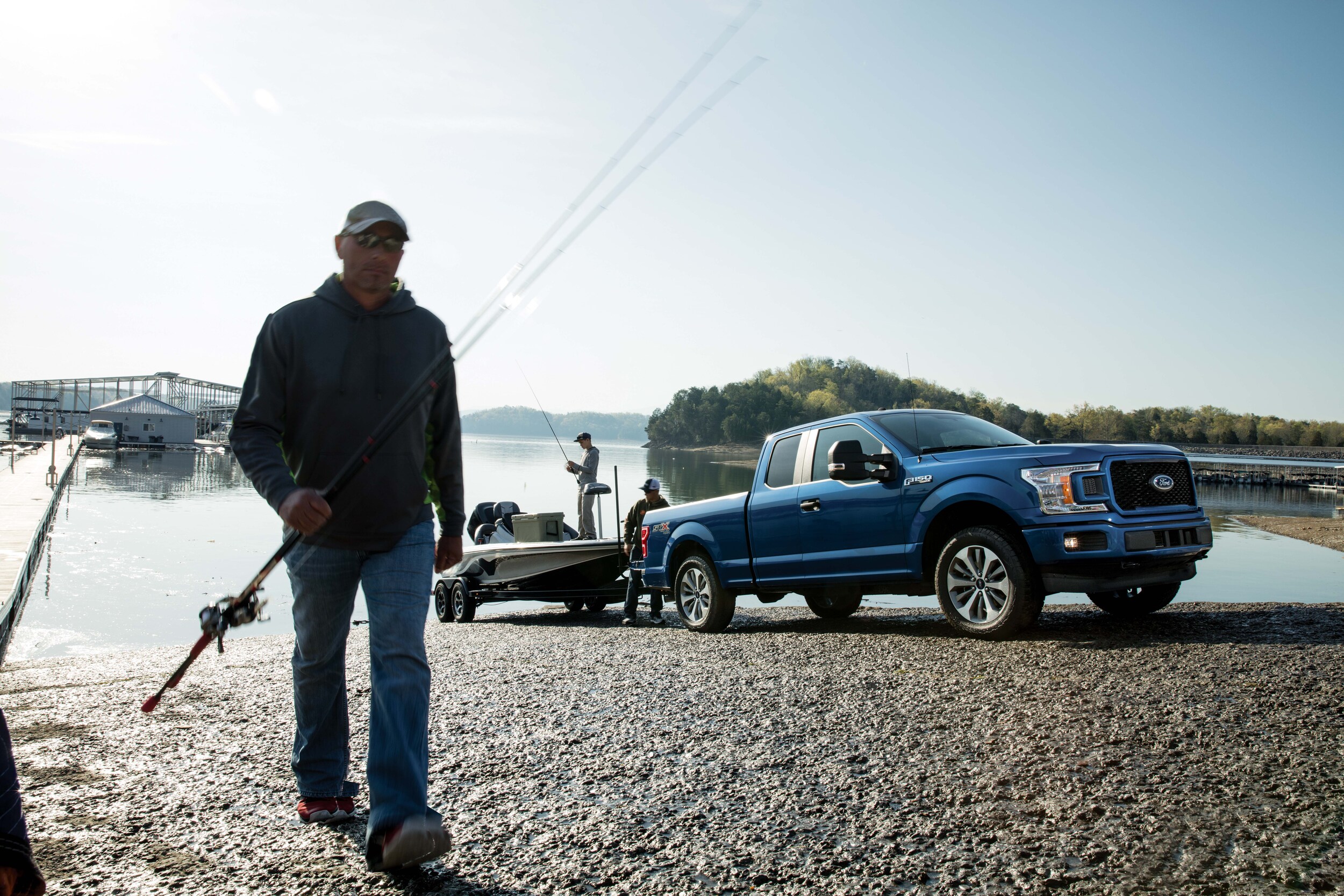 The Ford F-150 offers five distinct engine options. It offers the base-level 3.3L V6 and expands all the way to the turbocharged 3.5L EcoBoost® V6 engine. Each engine option offers different abilities with the towing and payload capacities, so whether you need the truck for work or transportation, you'll want to know what the truck's limitations are.
The Ford F-150 offers:
3.3L V6 engine capable of producing 290 horsepower, 265 lb-ft of torque, and can tow 7,700 pounds.
2.7L EcoBoost® V6 produces 325 horsepower, 400 lb-ft of torque, and can tow 9,000 pounds.
3.5L EcoBoost® V6 that delivers 375 horsepower, 470 lb-ft of torque, and tows up to 13,200 pounds.
5.0L V8 that produces 395 horsepower, 400 lb-ft of torque, and tows 11,500 pounds.
3.0L Turbo Diesel V6 that delivers 250 horsepower, 440 lb-ft of torque, and tows 11,500 pounds.
Browsing Our Ford F-150 Inventory
The best way to find the right Ford F-150 for sale is simply by browsing your options. When you're ready, you can head to our Ford dealership from Bellflower to get a better look at the various F-150 models and trims that we have in stock. You can even get a head start by browsing our inventory online and using the filters to narrow down your search to find the right color, trim, and engine option. That way, you'll know exactly which truck is the one for you!
Getting F-150 Experience
The final step towards deciding on a Ford F-150 for sale is by taking it out for a spin. Getting behind the wheel and taking the test drive will help you learn all about the truck, with what it can do and what it offers. By the time you complete the test drive, you'll know if the truck is right for you, and we'll help you work out the deal that'll get you back out on the road in your Ford truck!
Drop in or schedule your test drive with us at Norm Reeves Ford Superstore Cerritos! We're here to help Bellflower, CA, drivers find the right Ford truck!
Make an Inquiry
Hours
Monday

9:00AM - 8:00PM

Tuesday

9:00AM - 8:00PM

Wednesday

9:00AM - 8:00PM

Thursday

9:00AM - 8:00PM

Friday

9:00AM - 8:00PM

Saturday

9:00AM - 8:00PM

Sunday

9:00AM - 8:00PM