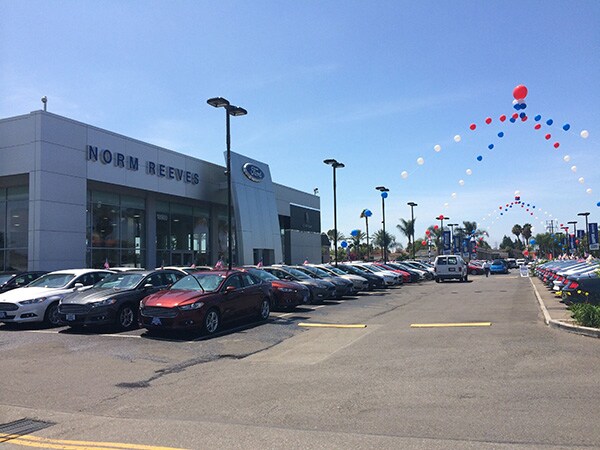 Here at Norm Reeves Ford Superstore in Los Angeles County, we aim to provide excellent service to the Orange County and Los Angeles areas. We have one purpose, and that is to guarantee our customers satisfaction with our great Ford cars, trucks, and SUVs.
We have made it our mission to ensure that our service and customer care are unbeatable by any other dealer. We offer the most trustworthy Ford service department and Ford parts in the Los Angeles area. We have an online Parts and Service department for your convenience, or you can visit us in store. Our key concern is the satisfaction of our customers in Cerritos and its surrounding suburbs near Orange County and Los Angeles.
Please call us at (888) 318-5001 or send us an email using the Contact Us page if you have any inquiries. We would be happy to discuss all of your questions. At Norm Reeves Ford Superstore, we believe in integrity, giving the customer excellent value for money, and unbeatable customer service.